Noir Film Festival 2021: Day 3
2021/8/20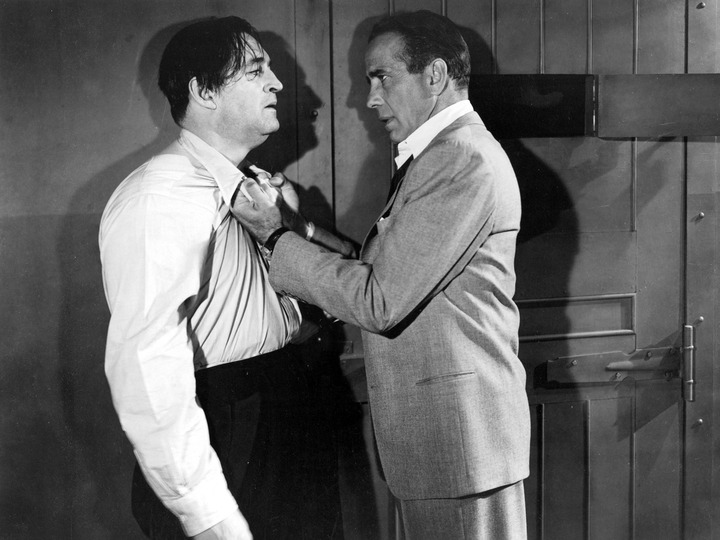 The third day of the festival will bring fifteen screenings – twice visitors will be able to ride the rhythmic Bollywood waves of singing and dancing amidst the crime plots of C.I.D. (1956) and Gamble (1951). The Coen pranksters will entertain them with inventive variations on imperfectly conceived crime in Blood Simple (1984) and Fargo (1996).
Friday will be marked, among other things, by tributes to acting icons: Bette Davis will be seen as a conniving femme fatale in the dark melodrama Beyond the Forest (1949), Victor Mature will dazzle with charisma as a wrongly accused man in I Wake Up Screaming (1941), and Hana Maciuchová will be remembered at a screening of the TV production of Deth on the Hour (1981). This year, we will honour the iconic noir face Humphrey Bogart with The Enforcer (1951), in which he portrayed a prosecutor on the trail of organised crime and which will be screened in the open air in the castle courtyard.
Before the open-air screening begins, the audience will see the winning short film of the Night of Film Hopes, which has been organised by TV Nova for 14 years and which, in cooperation with the Noir Film Festival, has announced this year a special category "Make a Noir Film". The author of the winning film, Sleepless Night (or Norma is not Bates), Rudolf Vodička from the Theatre Faculty of the Janáček Academy of Performing Arts in Brno, will be presented with the award in the evening. Those who won't want to sleep after midnight and will be hungry for a movie are invited to a midnight screening of the breezy noir B-movie Clay Pigeon (1949).