Xpendable (Postradatelní)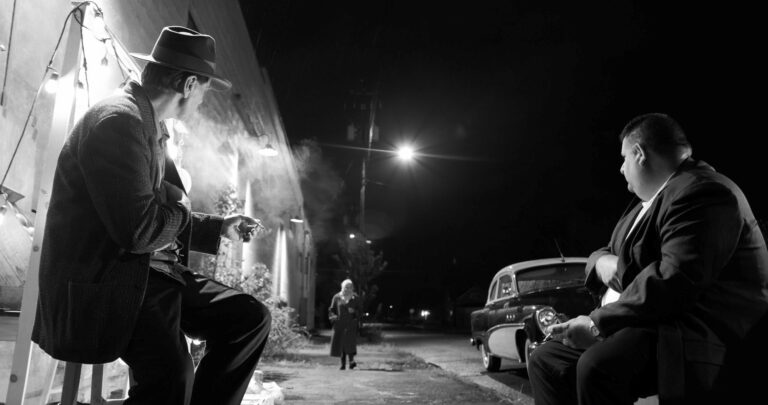 | | |
| --- | --- |
| Program section: | Special Screenings |
| Directed by: | Walter Haussner |
| Year: | 2022 |
| Country: | USA |
| Length: | 30 min. |
| Cast: | Preston Mead, Annette Buchanan McGregor, Adam Lewis, Jeffrey Hunter, Johnny Whelchel |
Screening:
26. 8. 2023 | 14:45 - VOYO Hall
*this film be screened before Pickup
Inspired by Evan Hunter's (The Birds, High and Low) early short story The Last Spin, Xpendable tells the story of a dispute between two crime organizations and the decision to settle matters with a representative from each "club". Whereas the original story dealt with juvenile males from rival gangs, Xpendable shifts the focus to age and gender, along with a dose of black humor.  Filmed in Medford and Jacksonville, Oregon, over four days during 2022 and featuring actors Preston Mead, Annette McGregor (in her acting debut), Adam Lewis (in his acting debut), Jeffrey Hunter, and Johnny Whelchel, along with a production crew consisting of family and friends, Xpendable is director/producer's love letter to Film Noir and David Mamet's view that "old age and treachery will always beat youth and exuberance".
Walter Haussner