The Bitter Stems (Hořké stonky / Los tallos amargos )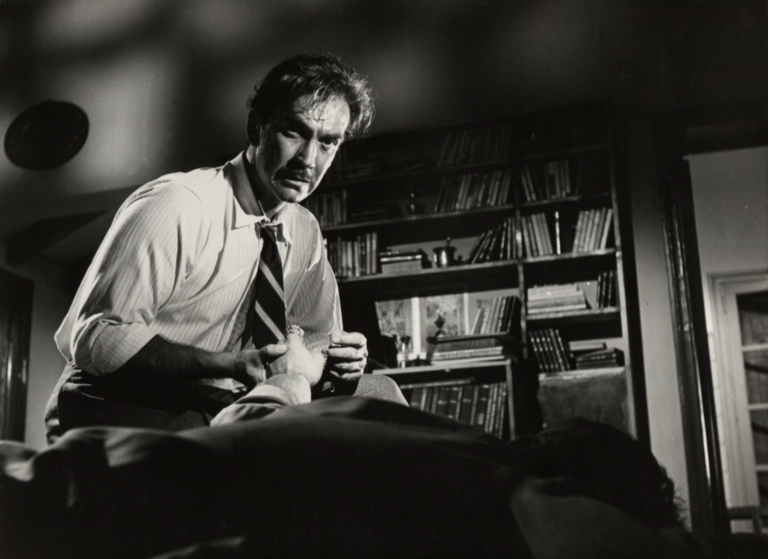 | | |
| --- | --- |
| Program section: | Argentine Noir |
| Directed by: | Fernando Ayala |
| Year: | 1956 |
| Country: | Argentina |
| Length: | 93 min. |
| Cast: | Carlos Cores, Julia Sandoval, Vassili Lambrinos, Gilda Lousek, Pablo Moret |
Screening:
26. 8. 2023 | 11:30 - innogy Hall – SOLD OUT
26. 8. 2023 | 12:00 - U.S. Embassy Hall – ADDED SCREENING – SOLD OUT
The Bitter Stems is the story of Alfredo Gasper (Carlos Cores), a journalist who is not satisfied with his earnings and social status. His life is radically changed by an encounter with a European exile, Liudas (Vassili Lambrinos), who has come to Argentina in search of a better life. Together, Alfredo and Liudas start a fake correspondence course to extort money from those interested. But after a while Alfredo suspects that Liudas is cheating him and decides to take matters into his own hands. This was only the second film for director Fernando Ayala, but it doesn't affect the sophistication of the narrative or the level of craftsmanship. The film employs flashbacks combined with voice-over to reinforce the sense of hopelessness and fatalistic predestination of inevitable tragedy. An important role is also played by an extensive dream sequence, which recalls the best of German Expressionism or Salvador Dali's work on Spellbound (1945).
Milan Hain