Squandered Sunday (Zabitá neděle)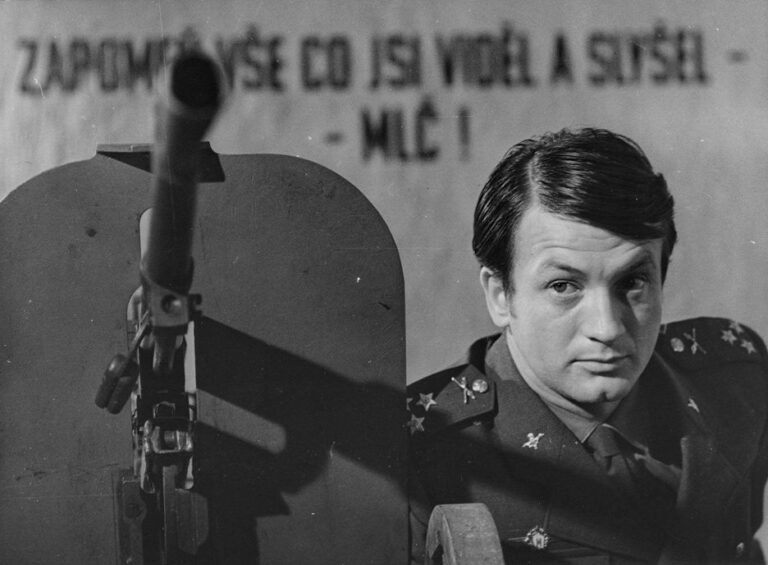 | | |
| --- | --- |
| Program section: | Czechoslovak Noir |
| Directed by: | Drahomíra Vihanová |
| Year: | 1969 (1990) |
| Country: | Czechoslovakia |
| Length: | 78 min. |
| Cast: | Ivan Palúch, Míla Myslíková, Otakar Žebrák, Petr Skarke, Irena Boleslavská |
Screening:
24. 8. 2023 | 11:30 - innogy Hall
27. 8. 2023 | 11:30 - innogy Hall
The feature debut of director Drahomíra Vihanová, Squandered Sunday, was filmed in the fortress town of Josefov in the presence of Soviet soldiers, at a very fast pace in order to be completed. However, at the end of 1969, the film was banned and shelved. The adaptation of Jiří Křenek's short story about a day in the life of Lieutenant Arnošt was not released until 1990. The suggestive atmosphere of hopelessness and the protagonist's feelings of despair are illustrated by a visual style sharply divided into black and white. Filming took place at high noon to minimize shadows, and the film was shot without sound, which was supplied in post-production. The flashbacks and fantasy sequences are distinguished by the stylised sound, one of a number of remarkable aspects of this unjustly neglected gem of the Czechoslovak New Wave.
Veronika Zýková