Scandal Sheet 🇺🇸 (Bulvární plátek)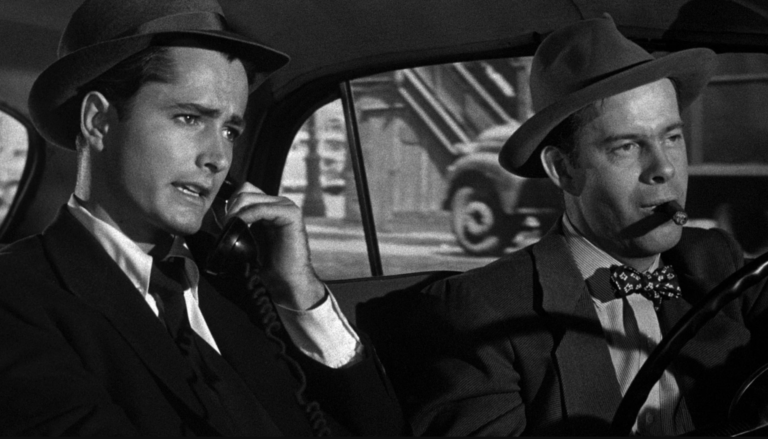 | | |
| --- | --- |
| Program section: | Newspaper Noir |
| Directed by: | Phil Karlson |
| Year: | 1952 |
| Country: | USA |
| Length: | 82 min. |
| Cast: | John Derek, Broderick Crawford, Donna Reed, Rosemary DeCamp, Henry O'Neill |
Screening:
24. 8. 2023 | 16:15 - Cinema Sokol Český Šternberk
25. 8. 2023 | 17:45 - innogy Hall – SOLD OUT
This successful adaptation of the novel by former journalist and later successful director Samuel Fuller, The Dark Page (1944), begins in a fairly traditional way: a murder has just taken place in New York and a young detective, notebook in hand, is questioning an eyewitness. But then it turns out that the young man (John Derek) is actually a journalist from the local tabloid, which suddenly turns the whole perspective of the film around, and the detective crime film suddenly becomes a journalistic drama in the style of The Big Clock and Ace in the Hole. As an ambitious reporter, Steve McCleary (John Derek) goes about his solo career ruthlessly to please the new editor-in-chief of the New York Express, Mark Chapman (Broderick Crawford), against whose controversial direction the paper is now riding a wave of discontent from conservative readers. One of Phil Karlson's finest noirs builds on a hauntingly oppressive atmosphere.
Jana Bébarová
The film is screened in cooperation with the U.S. Embassy in Prague.