Nocturne 🇺🇸 (Nokturno)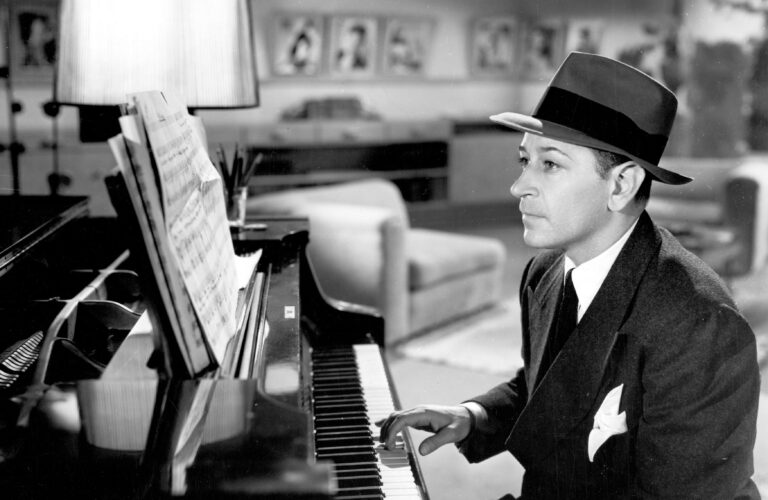 | | |
| --- | --- |
| Program section: | Retrospective: Joan Harrison |
| Directed by: | Edwin L. Marin |
| Year: | 1946 |
| Country: | USA |
| Length: | 87 min. |
| Cast: | George Raft, Virginia Huston, Joseph Pevney, Lynn Bari, Myrna Dell |
Screening:
24. 8. 2023 | 11:15 - Cinema Sokol Český Šternberk
25. 8. 2023 | 00:00 - Central Bohemia Region Hall
A philandering musician, who called all his female acquaintances Dolores, is found dead in his apartment and everything indicates that he committed suicide. But police detective Joe Warne (George Raft) doesn't believe this version and, as the audience knows from the start, he does well. However, neither we nor Warne have any idea who the real culprit is and what drove them to murder. Produced by Joan Harrison, the film manages to draw the viewers into the plot very effectively – it is introduced by a long, trick shot from the exterior to the musician's apartment, where the incriminating crime occurs. Nocturne also has a certain level of self-awareness: one scene takes place in the RKO studios (the real company that produced the film), and in others we can recognize iconic Hollywood locations like the Pantages Theatre and the famous Brown Derby restaurant.
Milan Hain
The film is screened in cooperation with the U.S. Embassy in Prague.