Midnight Mass (Půlnoční mše / Polnočná omša)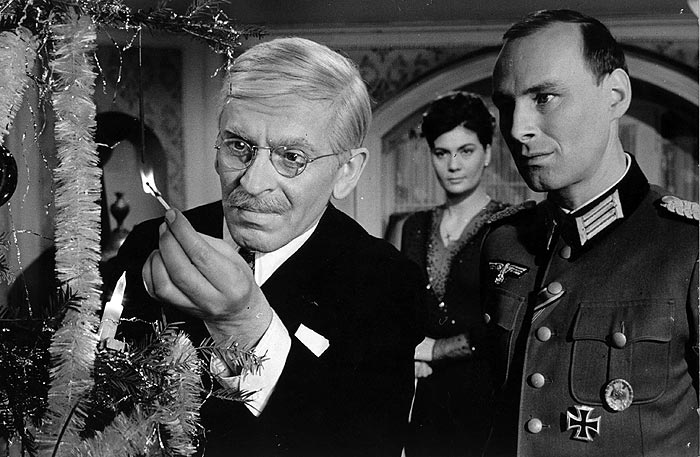 | | |
| --- | --- |
| Program section: | Special Screenings |
| Directed by: | Jiří Krejčík |
| Year: | 1962 |
| Country: | Czechoslovakia |
| Length: | 88 min. |
| Cast: | Jozef Króner, Hana Meličková, Ladislav Chudík, Ivan Mistrík, Emília Vášáryová |
Screening:
25. 8. 2023 | 18:15 - Central Bohemia Region Hall
26. 8. 2023 | 18:15 - U.S. Embassy Hall
Christmas Eve 1944: the lives of the residents of an ordinary Slovak town are marked by Nazi repression, which will intensify when a trio of partisans joins them. The Kubiš family is immediately concerned with the situation, because one of the wanted men is their youngest son Ďurko (Ivan Mistrík). However, the commander of the German unit, the fierce Major Brecker (Hannjo Hasse), also resides with them. The depressing drama was directed by Jiří Krejčík and based on Peter Karvaš's play of the same name. The diverse palette of characters portrayed by the superbly composed acting ensemble shows various attitudes toward dramatic events in Slovakia, following the violent suppression of a national uprising. Also noteworthy is the musical score that the composer Zdeněk Liška filled with carols and Christmas compositions that create a steep contrast to the chilling events shown on the screen.
Milan Hain
Screening on 25/8 with English subtitles
Screening on 26/8 with Czech hearing impaired subtitles