Ace in the Hole 🇺🇸 (Eso v rukávu)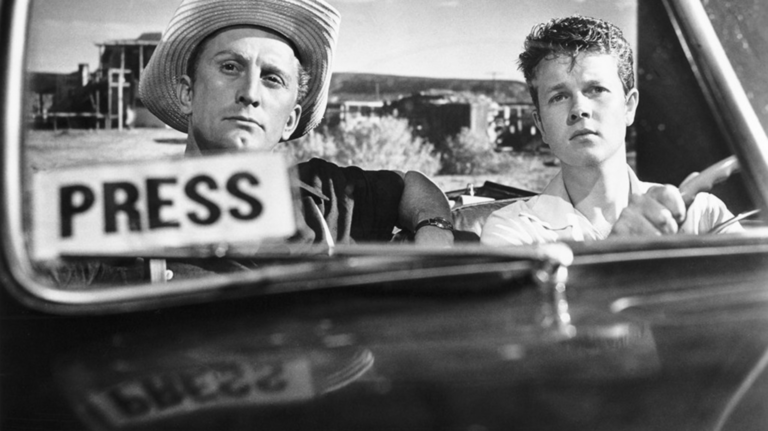 | | |
| --- | --- |
| Program section: | Newspaper Noir |
| Directed by: | Billy Wilder |
| Year: | 1951 |
| Country: | USA |
| Length: | 111 min. |
| Cast: | Kirk Douglas, Jan Sterling, Richard Benedict, Robert Arthur, Porter Hall |
Screening:
24. 8. 2023 | 13:45 - innogy Hall
26. 8. 2023 | 17:45 - innogy Hall – SOLD OUT
26. 8. 2023 | 15:45 - U.S. Embassy Hall – ADDED SCREENING – SOLD OUT
"Bad news sells best. Cause good news is no news…. and if there's no news, I'll go out and bite a dog." Nothing captures Wilder's film better than the words which form the life motto of central character Charles Tatum (Kirk Douglas), an unscrupulous journalist who, at the peak of his career, is literally walking over corpses. Ace in the Hole may be one of the most cynical of all films noir, and of Hollywood films of that era in general. Billy Wilder was an expert on material and characters containing abundant cynicism, and not even Humphrey Bogart who that year took home an Oscar for The African Queen (1951) could be more accurate than Kirk Douglas, who performed the equally Oscar-worthy life role of a journalist hyena here, whose desire to profit from the misfortune of others was, is and will be topical in every time period.
Jana Bébarová
The film is screened in cooperation with the U.S. Embassy in Prague.