Tribute to Richard Widmark
2023/4/11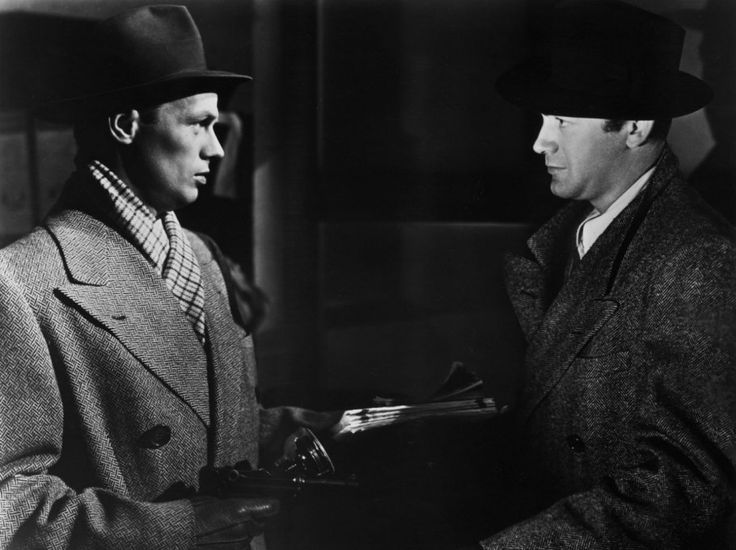 Before Richard Widmark (1914–2008) established himself in Hollywood in the second half of the 1940s as a representative of iconic noir villains, he made a name for himself on the radio scene. In 1941 and 1942, listeners could hear his charismatic voice daily on dramas such as Front Page Farrell. He appeared on numerous other radio programs during this and subsequent decades.
He won the Golden Globe Award for Most Promising Newcomer and was nominated for an Academy Award for his very first film role in the critically and commercially successful noir Kiss of Death (1947), directed by Henry Hathaway, where he shined in a supporting role as the villainous, devilishly laughing Tommy Udo. At that moment, he was typecast in the crime film genre playing sociopathic criminals. The following year, he was cast in the noirs The Street with No Name, which will be presented in our program as part of his acting tribute, Road House and the western Yellow Sky. Alongside the debuting Sidney Poitier, he excelled in the noir targeting racial prejudice No Way Out (1950). The same year marked the release of another iconic noir, Night and the City, shot in the beautiful London exteriors by Jules Dassin, in which Widmark portrayed an unscrupulous swindler alongside actress Gene Tierney. He is equally well known for his role as a violent pickpocket in Samuel Fuller's noir Pickup on South Street (1953), which echoed the Cold War atmosphere of the time.
Widmark's subsequent career was marked by a gradual transformation into a positive, heroic figure, as it had been since the early 1950s – for example, in Kazan's New Orleans noir about the fear of a pneumonic plague epidemic, Panic in the Streets (1950), in the intimate noir Don't Bother to Knock (1952), where he was partnered with Marilyn Monroe, and later in the color noir The Trap (1959).
In the following decades, he frequently appeared in action and adventure films, such as the submarine drama about the threat of atomic war, Hell and High Water (1954), and epic westerns such as The Alamo (1960), How the West Was Won (1962) and Cheyenne Autumn (1964), in which he collaborated with genre legends John Wayne, John Ford and Henry Fonda. He ended his acting career with a performance in the drama True Colors (1991), where he starred alongside then young film stars John Cusack and James Spader.
Jana Bébarová