The complete program of the 10th edition released
2022/6/21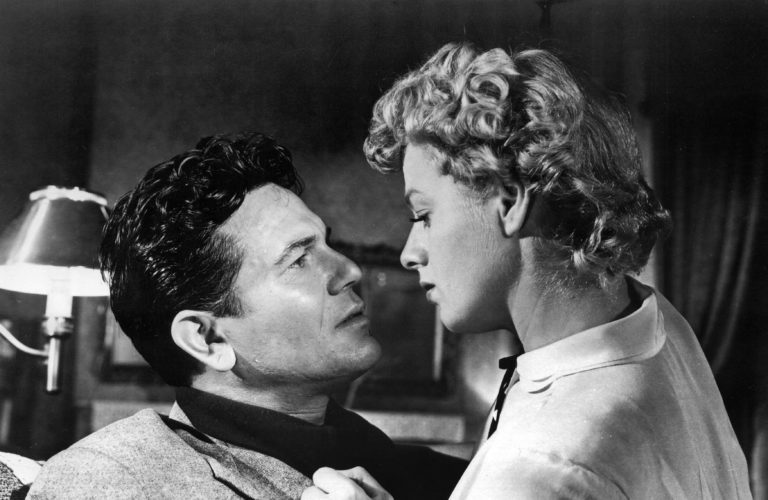 It's here! Starting today, you can find the complete 10th edition programme on our website. In addition to the previously announced Blacklisted section and the Edgar G. Ulmer retrospective, we will also present David Fincher's neo-noirs, a selection of Spanish noirs and tributes to Hollywood acting icons Rita Hayworth and Robert Taylor, among others. We will also pay tribute to the work of Slovak actress Emilia Vášáryová and Czech actress Hana Maciuchová.
Spanish Noir
That film noir is not just an American phenomenon is made clear to visitors every year by the section mapping its geographical overlap. After last year's excursion into Bollywood cinema, this year it will once again return to Europe and recall famous but also forgotten noirs from Spain. Alongside the well-known Death of a Cyclist (1955), directed by Juan Antonio Bardem, there will be films such as Express Train from Andalucía (1956), Red Fish (1955), Ditirambo (1969) and The Glass Eye (1956), an adaptation of a work by the American author of hard-boiled literature Cornell Woolrich.
Czechoslovak Noir
The program tradition also includes films of domestic provenance. The five titles include, among others, the silent film The Poisoned Light (1921) directed by Jan S. Kolár and Karel Lamač, which will be accompanied by the cellist Terezie Kovalová. Karel Höger's charisma will dazzle the audience in the drama A Dead Man Among the Living (1946) directed by Bořivoj Zeman in the Thursday evening open air screening in the Kašpar Sternberg Courtyard. On the occasion of the festival, the film will be released in cooperation with Magic Box as part of the festival DVD edition.
Special Screenings: Iveta, Redl and Pierrot le fou
"I am extremely pleased that we are able to present the Czech TV miniseries Iveta (2022) directed by Michal Samir about the beginnings of the star career of the Czech singer Iveta Bartošová and her colleague Petr Sepeši. A femme fatale, a homme fatal, a fateful meeting, a star image and impressive visuals are typical noir aspects, so this series definitely belongs in our festival program", comments Jana Bébarová on the selection. "The mission of our festival is to highlight the diversity of the noir phenomenon and to appreciate underrated titles, which I think Iveta is," she adds.
The next TV miniseries to be screened will be Redl (2018), which will be personally presented by director Jan Hřebejk and screenwriter Miro Šifra. In the Special Screenings, audiences can also look forward to the Jean-Luc Godard-directed gem Pierrot le fou (1965), starring Jean-Paul Belmondo and Anna Karina and featuring an unforgettable cameo by American director Samuel Fuller. Following Fuller's retrospective at the 2018 NFF, his work will be revisited with the noir Underworld U.S.A. (1961).
A full report on the 10th edition can be found on the 25fps website.