Retrospective: Joan Harrison
2023/5/30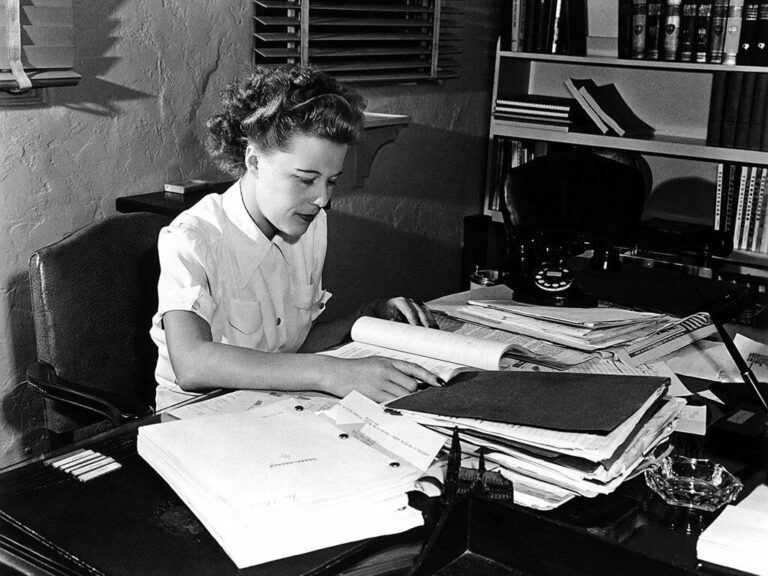 It's no secret that the American film industry has historically not offered (and still does not offer) equal employment opportunities to men and women. During the studio system era, hundreds of women found work as actresses, editors, writers, agents, PR professionals, costume designers, makeup artists, or talent scouts, but hierarchically higher and better paid directing and producing positions were rather rare. One of the most notable exceptions is Joan Harrison (1907–1994).
Harrison was born in Guildford, England, into a well-to-do family of a newspaper publisher. She received a good education (she studied, among other things, at the Sorbonne in Paris) and became Alfred Hitchcock's assistant at the age of twenty-five after answering an advertisement. His confidence in the young woman grew, and Harrison was soon promoted to screenwriter, a position she officially held for the first time on Jamaica Inn (1939). She then followed Hitchcock and his wife Alma Reville overseas to Hollywood, where she worked on such films as Rebecca (1940), Suspicion (1941) and Saboteur (1942). She was twice nominated for an Academy Award for her work.
Her contribution to these well-received films led to a major career shift when Harrison became a producer in 1943 with The Phantom Lady (1944). In the years that followed, she made her mark as a producer of dark, gothic thrillers, including The Strange Affair of Uncle Harry (1945), Nocturne (1946), They Won't Believe Me, and Ride the Pink Horse (both 1947). She repeatedly got to work with directors Robert Siodmak and Robert Montgomery during this time, but eventually returned to her original employer, Alfred Hitchcock, in the mid-1950s, for whom she produced the popular TV anthologies Alfred Hitchcock Presents (1955–1962) and The Alfred Hitchcock Hour (1962–1963).
The Noir Film Festival continues to highlight the contributions of creative women and, following director/producer Ida Lupino and writer Patricia Highsmith, will focus its retrospective on Joan Harrison who deserves to be known as more that "the one who helped Hitchcock." The program will include Suspicion (1941), Dark Waters (1944), Nocturne (1946) and They Won't Believe Me (1947) and selected episodes from Alfred Hitchcock Presents.
Milan Hain