Retrospective: Edgar G. Ulmer
2022/5/06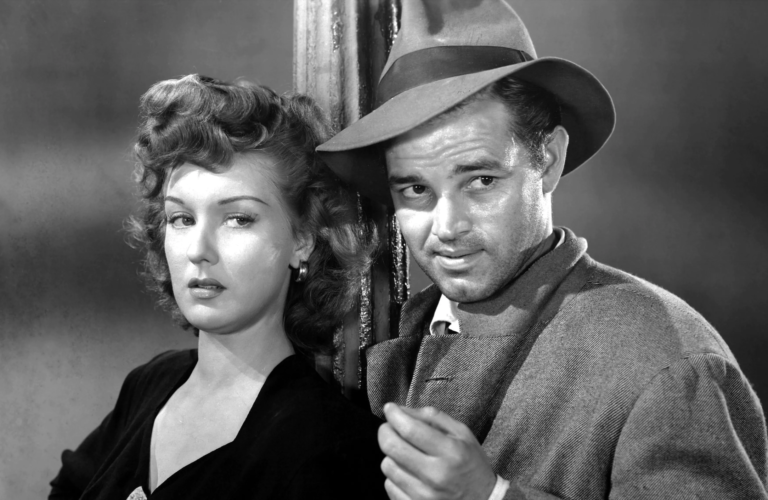 Olomouc native Edgar G. Ulmer is best known today for two films: the Universal Pictures horror film The Black Cat (1934), which brought together two legends of the genre, Bela Lugosi and Boris Karloff, and the B-movie noir Detour (1945), which became a classic despite – or perhaps because of – production limitations. Ulmer's career, however, is far more varied than these two titles would suggest, although the director's tendency to exaggerate his own achievements makes it difficult to tell the truth from fabrication. Ulmer studied architecture, and at an early age – in his early twenties – got to work with famous figures in Austrian and German theatre and film, including Max Reinhardt and Friedrich Wilhelm Murnau. At the end of the silent era, he worked with Billy Wilder, Fred Zinnemann and the Siodmak brothers on the influential People on Sunday (1930), shot entirely with non-actors in Berlin.
Before Hitler's rise to power, Ulmer made his way to Hollywood, where he made a name for himself with the aforementioned The Black Cat. However, an affair with the wife of the nephew of the powerful Carl Laemmle reportedly cost him a prominent position, and in the following years Ulmer found himself on the very fringes of the film industry. He made so-called ethnic films for the Ukrainian or Jewish population and formed a long-lasting partnership with PRC (Producers Releasing Corporation), a company specializing in low-budget films. Most of them were not received well, but one of them, Detour, became a cult classic and is now considered a masterpiece of existentialist noir. After Ulmer's death in 1972, some of his other directorial efforts were reevaluated, and today he is a figure renowned in a similar way to his German-speaking contemporaries Otto Preminger and Robert Siodmak.
The King of the B-movies, or the "Frank Capra of the PRC", will be introduced through a retrospective which, in addition to the obligatory Detour, will include Strange Illusion (1945), The Strange Woman (1946), starring Hedy Lamarr, and Murder Is My Beat (1955).