Zodiac 🇺🇸 (Zodiac)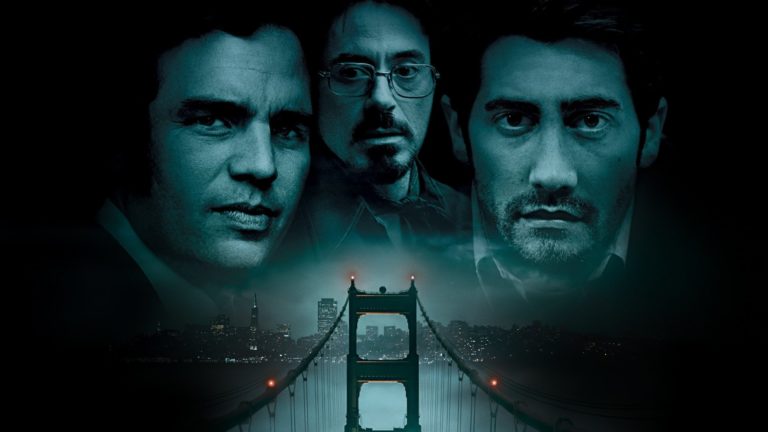 | | |
| --- | --- |
| Program section: | Dark Visions of David Fincher |
| Directed by: | David Fincher |
| Year: | 2007 |
| Country: | USA |
| Length: | 162 min. |
| Cast: | Jake Gyllenhaal, Mark Ruffalo, Anthony Edwards, Robert Downey Jr., Brian Cox |
Screening:
17. 8. 2022 | 15:00 - U.S. Embassy Hall
19. 8. 2022 | 13:45 - U.S. Embassy Hall
Zodiac, David Fincher's least acclaimed film, which did not receive a single Oscar nomination, is nevertheless considered by many to be the director's best film. A fascinating search for a serial killer who terrified all of America in the 1960s and provoked with coded letters sent to California newspaper offices, Fincher reconstructs the story with the help of, among other things, period music (Donovan's "Hurdy Gurdy Man" and Three Dog Night's "Easy to Be Hard" stand out) and David Shire's minimalist soundtrack, which assigns specific instruments to key characters and their themes. The star-studded film has several protagonists who are united by their obsession with the search for the Zodiac. Jake Gyllenhaal portrays cartoonist (and book author) Robert Graysmith, Robert Downey Jr. plays an eccentric journalist, and Mark Ruffalo stands out in what is probably the role of a lifetime as a jaded police inspector. (Veronika Zýková)
Screening in English with Czech subtitles.
The film is screened in cooperation with the U.S. Embassy in Prague.