Vertigo (Závrať)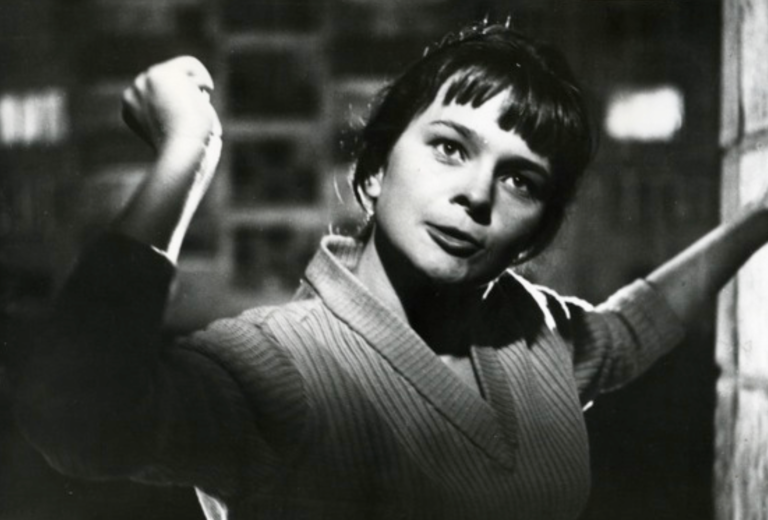 | | |
| --- | --- |
| Program section: | Czechoslovak Noir |
| Directed by: | Karel Kachyňa |
| Year: | 1962 |
| Country: | Czechoslovakia |
| Length: | 82 min. |
| Cast: | Eva Šolcová, Petr Skála, Oldřich Velen, Jaroslav Radimecký |
Screening:
19. 8. 2021 | 14:00 - innogy Hall
21. 8. 2021 | 18:30 - Nova Cinema Hall
The cooperation of director Karel Kachyňa and screenwriter Jan Procházka brought us several great films such as A Carriage Going to Vienna (1966) and The Ear (1969, premiered in 1990). The unfairly overlooked Vertigo is worthy of watching for a number of reasons, be it the acting performance of fresh talents, music or camerawork. The 17-year-old Božka lives with her father in the Ore Mountains and helps him out in a small hotel accommodating miners looking for tin ore. A strange yet unexpressed attraction is budding between the bright and cheeky Božka and the experienced driver Gába. The film is full of dizziness (as its title suggests) in the form of sophisticated visual compositions enhanced by the widescreen format. Together with Trials and Tribulations (1961) and The High Wall (1963), it forms a loose trilogy of films connected with the theme of coming of age and emotional outbursts of the female protagonists.
Veronika Zýková