Tokyo Joe 🇺🇸 (Joe z Tokia)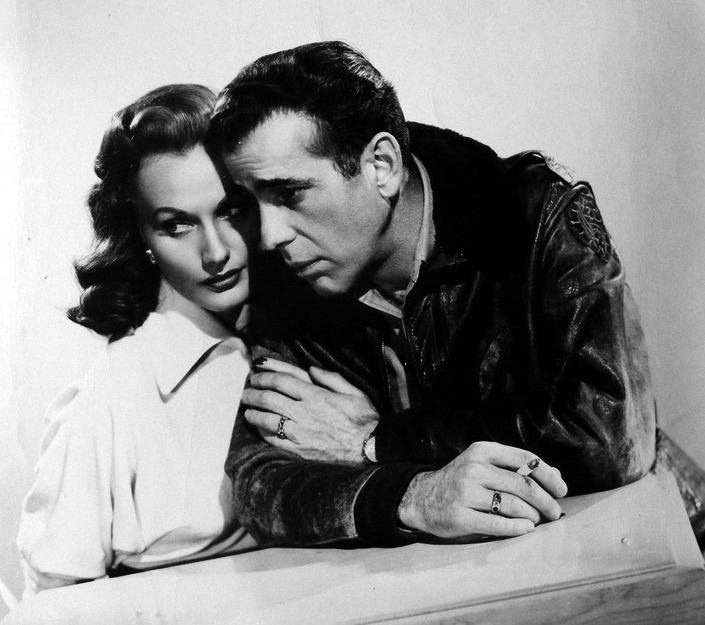 | | |
| --- | --- |
| Program section: | Czechs in Hollywood |
| Directed by: | Stuart Heisler |
| Year: | 1949 |
| Country: | USA |
| Length: | 88 min. |
| Cast: | Humphrey Bogart, Alexander Knox, Florence Marly, Sessue Hajakawa, Jerome Courtland |
Screening:
25. 8. 2023 | 15:30 - U.S. Embassy Hall – SOLD OUT
The patriotic spirit of the Oscar-winning Casablanca (1942) comes to mind when watching a noir set in post-war Japan called Tokyo Joe. This is primarily thanks to Humphrey Bogart's character as war veteran Joe, who returns to American-occupied Japan to rebuild his previous business activities. Similar to Rick Blaine in Casablanca, Joe is confronted with a former love who plays a key role in his illegal business and his clash with the local American authorities, hence the personal dilemma of whether to prioritize his own interests or service to his country. The Czech presence in the film is represented by the actress Florence Marley, born Hana Smékalová (1918–1978), whose career is also linked to French and South American cinema. Czech audiences may remember her from Krakatit (1948), which was the first and last film she made in her native country. 
Jana Bébarová
The film is screened in cooperation with the U.S. Embassy in Prague.