The Strange Woman 🇺🇸 (Záhadná žena)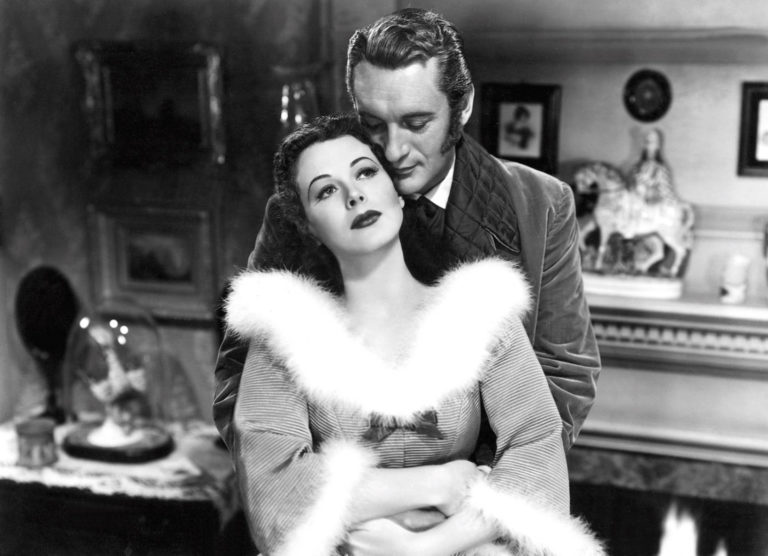 | | |
| --- | --- |
| Program section: | Retrospective: Edgar G. Ulmer |
| Directed by: | Edgar G. Ulmer |
| Year: | 1946 |
| Country: | USA |
| Length: | 100 min. |
| Cast: | Hedy Lamarr, George Sanders, Louis Hayward, Gene Lockhart, Hillary Brooke |
Screening:
17. 8. 2022 | 15:45 - innogy Hall –– SOLD OUT
20. 8. 2022 | 18:30 - Robert Taylor Hall
Edgar G. Ulmer became famous as a director of low-budget films, earning him the nickname "King of the Bs." When given the opportunity, however, he could hold his own in high-profile films with star-studded casts and lavish sets. Such is the case with The Strange Woman, produced independently by Hunt Stromberg. The story, set 200 years ago in the port town of Bangor, Maine, is in its entirety conceived as a star vehicle for Hedy Lamarr, made famous more than a decade earlier by her role in Gustave Machatý's Ecstasy (1933). Lamarr, similar in type to Vivien Leigh, for example, plays the beautiful Jenny, who has been using men to her own advantage since her youth. How long will she get away with it? And is she really as heartless as she appears? The costume melodrama about a scheming femme fatale went well over budget, but it ended up in the black.
Screening in English with Czech subtitles.
The film is screened in cooperation with the U.S. Embassy in Prague.