The Prowler 🇺🇸 (Lupič)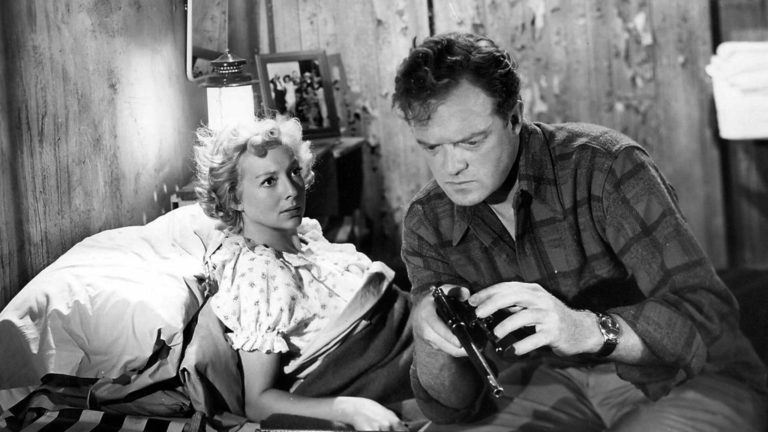 | | |
| --- | --- |
| Program section: | Blacklisted |
| Directed by: | Joseph Losey |
| Year: | 1951 |
| Country: | USA |
| Length: | 92 min. |
| Cast: | Van Heflin, Evelyn Keyes, John Maxwell, Dalton Trumbo, George Nader |
Screening:
18. 8. 2022 | 13:00 - innogy Hall –– SOLD OUT
20. 8. 2022 | 15:15 - Robert Taylor Hall –– SOLD OUT
Director Joseph Losey always tended towards socially engaged filmmaking, as our visitors already saw in the past, when we screened his noirs The Lawless (1950) and M (1951). The Prowler has similar ambitions, as it can be seen as a commentary on the obsession with the American dream and consumerism, but it works especially well as a character study of a rotten man, policeman Webb Garwood, who commits infidelity and murder with no scruples. By the time the film was completed, its screenwriter Dalton Trumbo had already been blacklisted, so his friend Hugo Butler replaced him in the credits. Losey soon met a similar fate: his name was mentioned at least twice before the House Un-American Activities Committee, so he moved to Europe and eventually settled permanently in London, where he successfully pursued a directing career (his 1960s films The Servant and Accident are especially well-regarded). (Milan Hain)
Both screenings in English with Czech subtitles.
The film is screened in cooperation with the U.S. Embassy in Prague.