The Mystery of Conundrum (Záhada hlavolamu)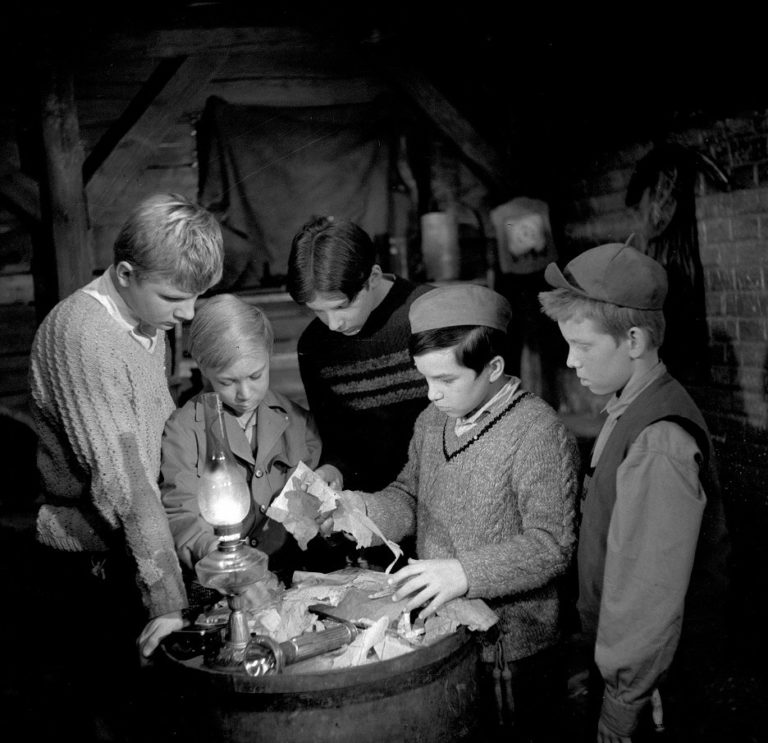 | | |
| --- | --- |
| Program section: | Special Screenings |
| Directed by: | Hynek Bočan |
| Year: | 1969 |
| Country: | Československo |
| Length: | 224 min. |
| Cast: | Jiří Lukeš, Tomáš Hádl, Martin Kapoun, Roman Skamene, Zdeněk Jánský |
Screening:
19. 8. 2022 | 15:00 - innogy Hall –– SOLD OUT
At the turn of 1969 and 1970, Czechoslovak Television broadcast a nine-part series about five loyal friends called the Fast Arrows: Mirek Dušín, Jarka Metelka, Jindra Hojer, Červenáček, and Rychlonožka. The story of the boys that love adventurous expeditions to the mysterious corners of the legendary Stínadla district, now torn by the Vont war, is based on the novel of the same name by Jaroslav Foglar, and its sequel, Stínadla se bouří (The Shades are revolting), and also on the popular comics about the Fast Arrows. The heroes are drawn to the dangerous neighbourhood by their desire to learn more about the mysterious puzzle – the hedgehog in a cage – and to find out why it is so valuable to its inhabitants. Young actors Jaromír Hanzlík, Jan Tříska, Ivan Vyskočil, and Václav Sloup portray the charismatic characters of Jan Tleskač, the mysterious white-masked phantom Široko, and Losna and Mažňák, who vie for the Vont leadership. (Jana Bébarová)
Screening in Czech without subtitles.