The Glass Eye (El ojo de cristal)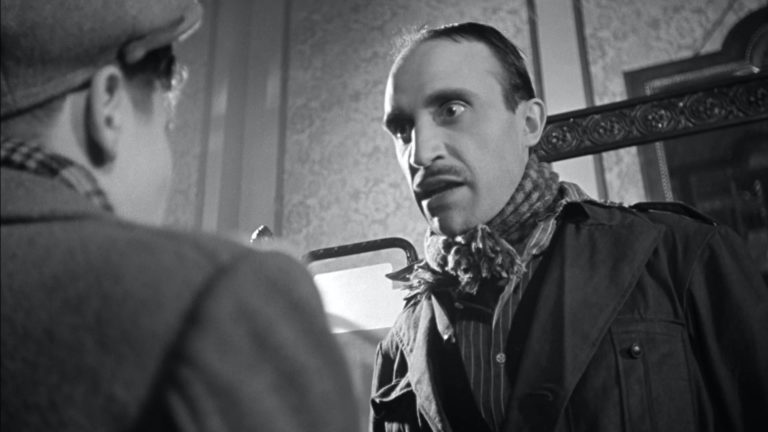 | | |
| --- | --- |
| Program section: | Spanish Noir |
| Directed by: | Antonio Santillán |
| Year: | 1956 |
| Country: | Mexiko / Španělsko |
| Length: | 92 min. |
| Cast: | Carlos López Moctezuma, Armando Moreno, Beatriz Aguirre, Carolina Jiménez, Miguel Fleta |
Screening:
20. 8. 2022 | 12:15 - Robert Taylor Hall –– SOLD OUT
Francisco Ortia, an elderly man, lost his glass eye in an accident and is seeking compensation. Enrique, a crooked man who kills this man in an abandoned industrial building, is after a large sum of money. Using his mistress Clara, who worked for the deceased Ortio, Enrique commits another near-perfect crime. But he has the misfortune to be on the trail of an amateur detective with the face of a little boy, Pedro, the son of a respected police detective who is also investigating the case. When Pedro happens to get his hands on the glass eye, his inquisitive search for its origin leads him to the killer himself. The film was based on the short story Through a Dead Man's Eye by American hard-boiled novelist Cornell Woolrich. We have dedicated a programme section at the 2019 Noir Film Festival to film adaptations of his works. (Jana Bébarová)
Screening in Spanish with Czech and English subtitles.