The Girl with the Dragon Tattoo 🇺🇸 (Muži, kteří nenávidí ženy)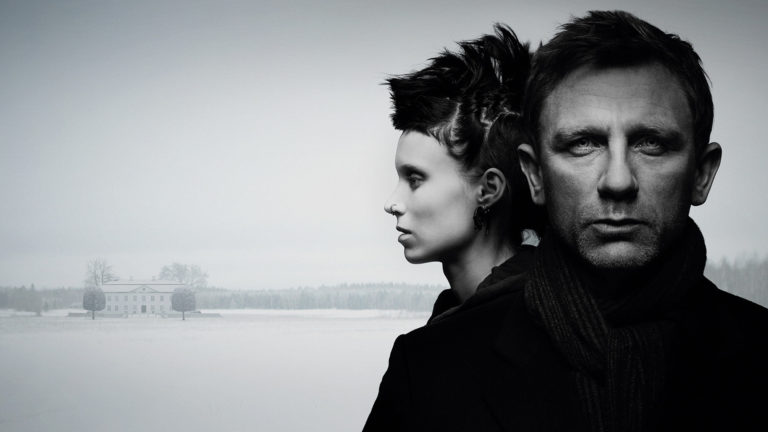 | | |
| --- | --- |
| Program section: | Dark Visions of David Fincher |
| Directed by: | David Fincher |
| Year: | 2011 |
| Country: | USA / Švédsko / Velká Británie / Německo |
| Length: | 158 min. |
| Cast: | Daniel Craig, Rooney Mara, Christopher Plummer, Stellan Skarsgård, Steven Berkoff |
Screening:
19. 8. 2022 | 09:30 - U.S. Embassy Hall
When it was announced in 2010 that David Fincher would be directing the first installment of Stieg Larsson's internationally successful Swedish book series Millennium – Men Who Hate Women – fans of the crime genre went wild. How will the American adaptation stack up against the 2009 Swedish one? And will Daniel Craig and Rooney Mara manage to match Michael Nyqvist and Noomi Rapace as an investigative journalist and an anti-social, traumatized hacker? We already know the answers, and we can enjoy the result, which has lost none of its appeal over the years. Unraveling the dark past of the powerful Vanger family is underscored by a multi-layered, intense soundtrack by Trent Reznor and Atticus Ross, which was honored with a Grammy, while other longtime David Fincher collaborators Kirk Baxter and Angus Wall won Oscars for editing.  The essential Nordic link is the Swedish acting bard Stellan Skarsgård as the sympathetic Martin Vanger. (Veronika Zýková)
Screening in English with Czech subtitles.
The film is screened in cooperation with the U.S. Embassy in Prague.