The Fog (Kohraa / Mlha)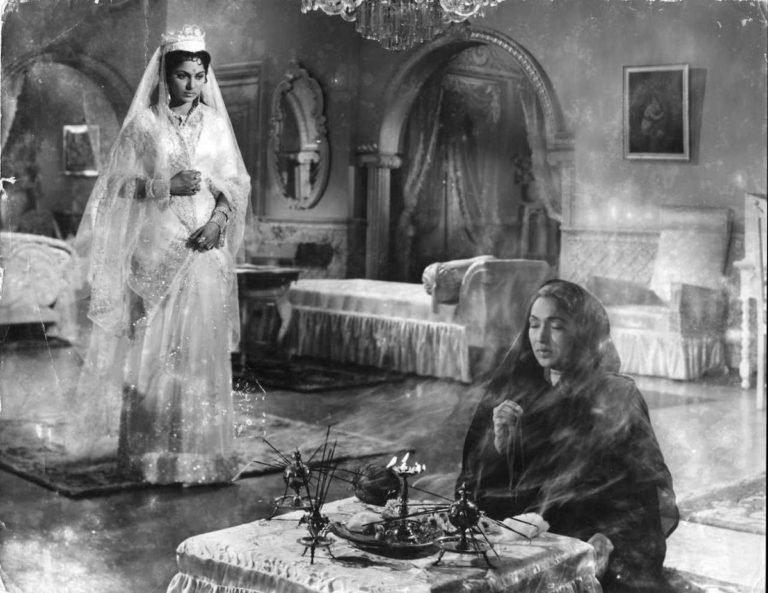 | | |
| --- | --- |
| Program section: | Bollywood Noir |
| Directed by: | Biren Nag |
| Year: | 1964 |
| Country: | India |
| Length: | 136 min. |
| Cast: | Waheeda Rehman, Biswajeet, Lalita Pawar, Tarun Bose, Madan Puri |
Screening:
19. 8. 2021 | 14:15 - Nova Cinema Hall
21. 8. 2021 | 17:15 - Victor Mature Hall
The novel by British writer Daphne du Maurier Rebecca (1938) has its proper place among popular literary classics, as evidenced, among other things, by numerous film adaptations. The most successful one was directed by Alfred Hitchcock and produced by David O. Selznick in 1940 (screened two years ago at the festival), while the newest version was released by Netflix last year. The extraordinary undertaking of transposing a well-known story into an Indian environment was done by Biren Nag, originally a successful art director (e.g. in C.I.D.), for whom The Fog became his second and last directorial work (he died soon after it was completed). The film makes several references to Hitchcock's Psycho (1960) as well, and those already familiar with the literary or film original will be surprised by the final twist. It also demonstrates that when it comes to working with fog, the Indians have no equal.
Milan Hain