The Boxer and Death (Boxer a smrť)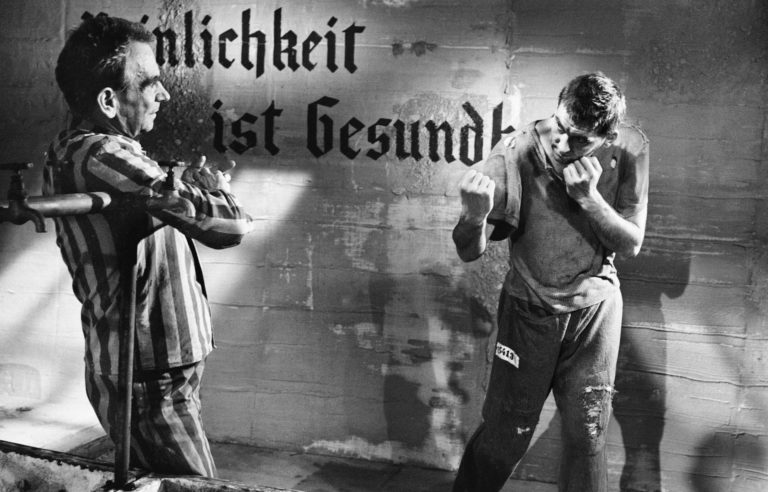 | | |
| --- | --- |
| Program section: | Czechoslovak Noir |
| Directed by: | Peter Solan |
| Year: | 1962 |
| Country: | Československo |
| Length: | 102 min. |
| Cast: | Štefan Kvietik, Valentina Thielová, Józef Kondrat, Gerhard Rachold, Manfred Krug |
Screening:
20. 8. 2022 | 13:00 - innogy Hall
The concentration camp theme was treated many times in post-war Czechoslovak cinema, from Alfréd Radok's The Long Journey (1949) to Zbyněk Brynych's films Transport from Paradise (1962) and The Fifth Horseman Is Fear (1964, screened at the first edition of the NFF in 2013). The Boxer and Death introduced a distinctive motif in the form of boxing, even though a boxer was already the main hero of Vojtěch Jasný's I Survived Certain Death (1960) released two years earlier. In Peter Solan's film, concentration camp commander Walter Kraft is an amateur boxer, and when he discovers another fighter among the prisoners, the Slovak Komínek, he makes him his sparring partner. Thus begins an uneven physical and psychological struggle for life and dignity. The film was based on true events that later served as the basis for the American drama Triumph of the Spirit (1989) with Willem Dafoe. (Milan Hain)
Screening in Slovak with English subtitles.