The Big Sleep 🇺🇸 (Hluboký spánek)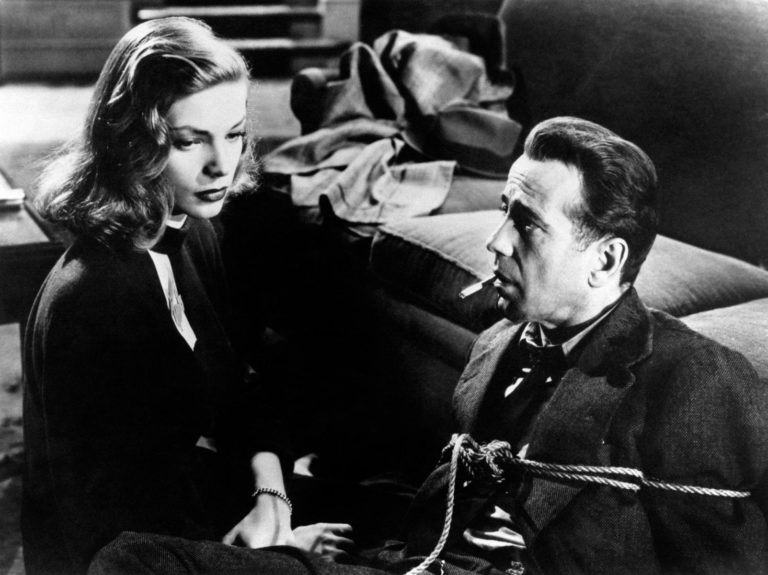 | | |
| --- | --- |
| Program section: | Best of the 1st Edition |
| Directed by: | Howard Hawks |
| Year: | 1946 |
| Country: | USA |
| Length: | 114 min. |
| Cast: | Humphrey Bogart, Lauren Bacall, John Ridgely, Martha Vickers, Dorothy Malone |
Screening:
19. 8. 2022 | 21:00 - Kašpar Sternberg Courtyard –– SOLD OUT
19. 8. 2022 | 21:15 - Robert Taylor Hall
The Big Sleep is well-known, even by those who are not otherwise interested in noir. There are several reasons to fall in love with it, including a story that is completely impenetrable on first viewing – it's fun and challenging to try to connect all the characters and match the murders to their perpetrators, even if it's almost impossible to reach a satisfactory conclusion. Then there are the polished dialogs – in particular, the memorable verbal exchanges between Bogart and Bacall (absent from the original novel), full of bold double entendres. Characteristic of noir is depravity at every turn – but you won't find such a wide range of slimy criminals, blackmailers and con men in any other noir. Nor are the female characters spared; we find among them a nymphomaniac millionaire's daughter with a penchant for drug consumption, a horny bookstore clerk, a promiscuous taxi driver, and a spineless femme fatale that drives all the men she gets involved with to their graves.
Screening in English with Czech subtitles.
The film is screened in cooperation with the U.S. Embassy in Prague.