The Batman 🇺🇸 (The Batman)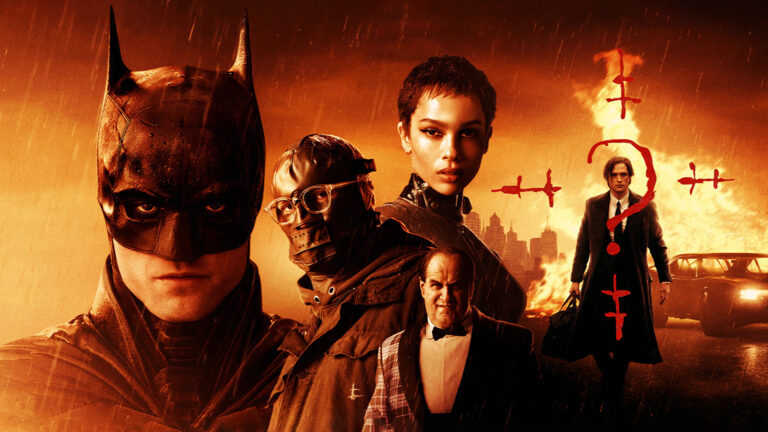 | | |
| --- | --- |
| Program section: | Batman Noir |
| Directed by: | Matt Reeves |
| Year: | 2022 |
| Country: | USA |
| Length: | 176 min. |
| Cast: | Robert Pattinson, Zoë Kravitz, Jeffrey Wright, Colin Farrell, Paul Dano |
Screening:
26. 8. 2023 | 12:30 - Central Bohemia Region Hall
While Nolan's The Dark Knight (2008) follows the rules of realism in form and content, the latest version of the Batman myth directed by Matt Reeves is an example of earthy naturalism. Robert Pattinson's Batman is a nocturnal creature for whom every duel and fist-punch is all too personal. In a handmade battle costume, he's only in his second year, navigating the streets of a modern-gothic Gotham City whose structures are riddled with corruption and violence like cancer. He is haunted by melancholy, self-destructive tendencies, Hitchcockian voyeurism and Craig Fraser's methodical, strictly subjective cinematography. The Batman is the first emo-neo-noir, detective novel in the Bat-film universe. Investigating brutal, politically motivated murders leads a fierce introvert to the fractured roots of his own family's history. It's constantly raining or Nirvana plays on the soundtrack.
Ondřej Čížek
The film is screened in cooperation with the U.S. Embassy in Prague.