Strange Illusion (Podivná iluze)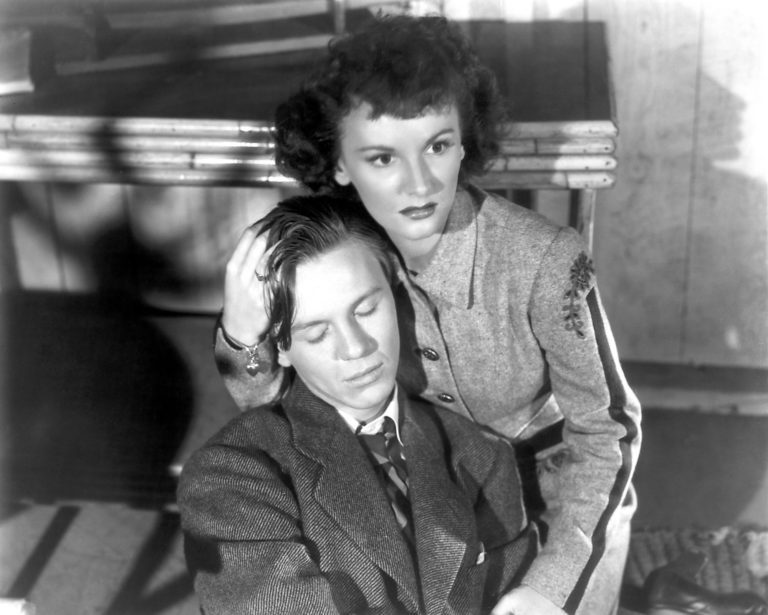 | | |
| --- | --- |
| Program section: | Retrospective: Edgar G. Ulmer |
| Directed by: | Edgar G. Ulmer |
| Year: | 1945 |
| Country: | USA |
| Length: | 87 min. |
| Cast: | Jimmy Lydon, Sally Eilers, Warren William, Regis Toomey, Mary McLeod |
Screening:
19. 8. 2022 | 00:00 - U.S. Embassy Hall
Ulmer's most prolific and artistically stable period was the mid-1940s, when he directed not only Detour, but also a series of other interesting films with noir features. One of them is Strange Illusion, a variation on Shakespeare's Hamlet, with a narrative reminiscent of later postmodern works by, for example, David Lynch. Paul Cartwright, the teenage son of California's recently deceased lieutenant governor, begins to suspect his mother's new beau of having a double identity and murdering his father. Other motifs strengthen the affinity with Hamlet, such as Paul's fixation on his mother, and his "communication" with his late father through letters that Mr. Cartwright had planned to send before his death. In turn, Strange Illusion is linked to Lynch's work (e.g. Mulholland Dr.) by the uncertainty about which parts of the narrative represent reality, and which are dreams. (Milan Hain)
Screening in English with Czech subtitles.