Se7en 🇺🇸 (Sedm)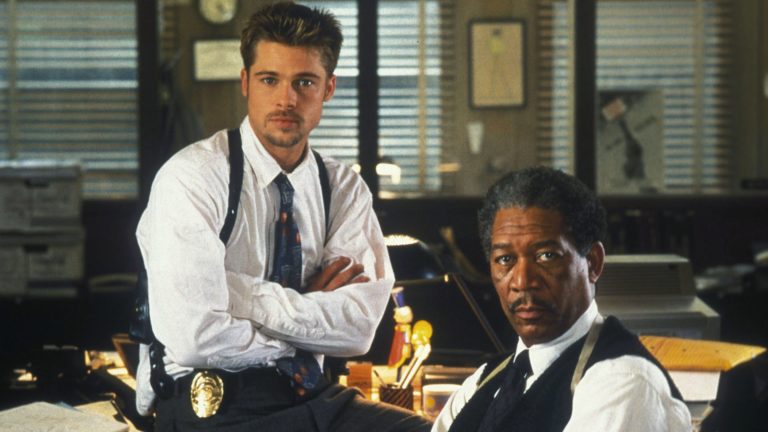 | | |
| --- | --- |
| Program section: | Dark Visions of David Fincher |
| Directed by: | David Fincher |
| Year: | 1995 |
| Country: | USA |
| Length: | 127 min. |
| Cast: | Brad Pitt, Morgan Freeman, Gwyneth Paltrow, Kevin Spacey, R. Lee Ermey |
Screening:
21. 8. 2022 | 09:30 - U.S. Embassy Hall
Three years after Fincher's feature debut, Alien³, which he doesn't like to recall due to interference from Twentieth Century Fox, Se7en was release, based on a script by Andrew Kevin Walker, and quickly became a cult hit. It hinted at the journey that Fincher sends his male and female protagonists on: into a male-controlled world in which the woman is the victim to be rescued. The female protagonists of the director's films are always defined by their status to men, and this is no different in the case of Tracy. Detective Mills' wife more or less functions as a mere narrative device – to bring her husband closer to his colleague Somerset and to complete the actions of the antagonist, serial killer John Doe. Tracy fulfills the function of a victim of her husband's career success – she willingly prioritizes Mills' satisfaction at the expense of her own, bringing closure to her husband's first big case in a very nihilistic way.
Screening in English with Czech subtitles.
The film is screened in cooperation with the U.S. Embassy in Prague.