Red Fish (Los peces rojos)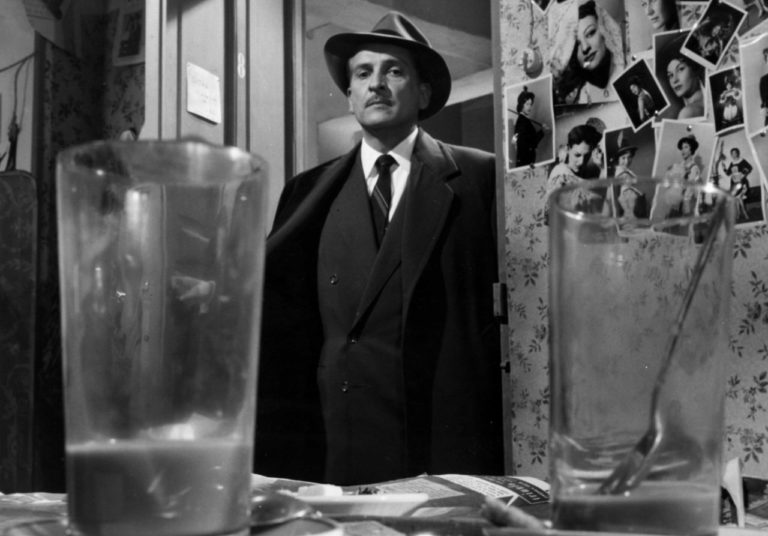 | | |
| --- | --- |
| Program section: | Spanish Noir |
| Directed by: | José Antonio Nieves Conde |
| Year: | 1955 |
| Country: | Španělsko |
| Length: | 94 min. |
| Cast: | Arturo de Córdova, Emma Penella, Ángel Álvarez, Rafael Cortés, Juan Cazalilla |
Screening:
20. 8. 2022 | 00:00 - U.S. Embassy Hall
"Fifteen days ago, I didn't even realise I had a son," says Hugo, a failed writer whose 19-year-old son Carlos has just committed suicide in the rough sea off Gijón, where he has come on holiday with his father and his fiancée, the much younger variety dancer Ivón. It is not only investigators who are asking what drove the young man to such a desperate act. Even more mysterious, however, is the fact that Carlos has never been seen except by his father Hugo. Why was Hugo hiding him from the world? Red Fish is a story of a man's midlife crisis, a crisis of creativity and a crisis of conscience. Hugo tries in vain to sell his stories to a publisher, who rejects him, saying he has too vivid an imagination and his characters are phantom. "You can't cheat the readers by making them believe that your characters can exist." (Jana Bébarová)
Screening in Spanish with Czech subtitles.