One Flew over the Cuckoo's Nest 🇺🇸 (Přelet nad kukaččím hnízdem)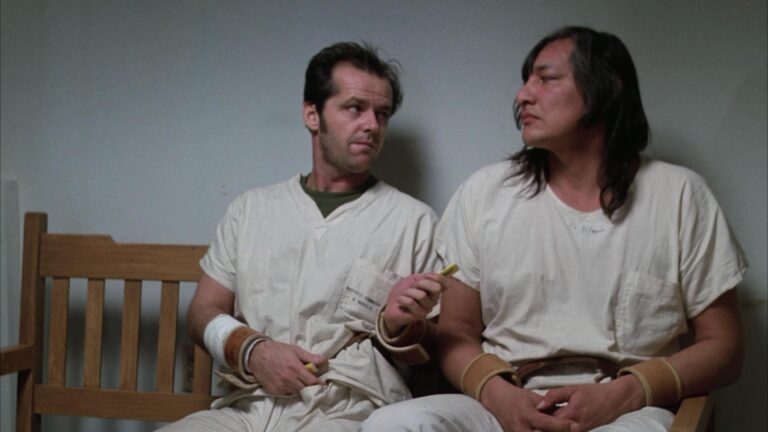 | | |
| --- | --- |
| Program section: | Czechs in Hollywood |
| Directed by: | Miloš Forman |
| Year: | 1975 |
| Country: | USA |
| Length: | 133 min. |
| Cast: | Jack Nicholson, Louise Fletcher, William Redfield, Will Sampson, Brad Dourif |
Screening:
26. 8. 2023 | 16:15 - Central Bohemia Region Hall
When Miloš Forman left for the USA, he was considered one of the most talented European directors – both Loves of a Blonde (1965) and The Firemen's Ball (1967) were successfully screened at leading festivals and received Oscar nominations. Forman's first American film, Taking Off (1971), followed the poetics of his Czechoslovak New Wave films, and although it won the Grand Prix at Cannes, it failed commercially and critically. Forman did not join the world's extra class until his next film, an adaptation of Ken Kesey's novel One Flew Over the Cuckoo's Nest, produced by Saul Zaentz and Michael Douglas. The role of McMurphy, an inmate at an insane asylum run by the despotic Nurse Ratched, was coveted by Michael's father Kirk, who had played it on stage a decade earlier, but had to pass it on to Jack Nicholson because of his age. The film was a box office smash, winning five Academy Awards in the major categories.
Milan Hain
The film is screened in cooperation with the U.S. Embassy in Prague.