On Dangerous Ground (Na nebezpečném území)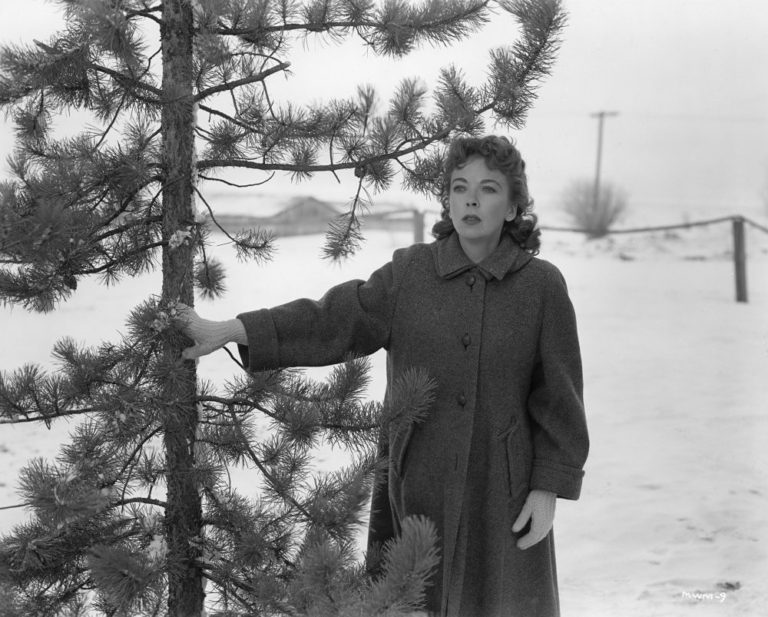 | | |
| --- | --- |
| Program section: | Special Screenings |
| Directed by: | Nicholas Ray |
| Year: | 1951 |
| Country: | USA |
| Length: | 82 min. |
| Cast: | Robert Ryan, Ida Lupino, Ward Bond, Charles Kemper, Sumner Williams |
Screening:
18. 8. 2021 | 21:00 - Kašpar Sternberg Courtyard
20. 8. 2021 | 18:00 - Nova Cinema Hall
Adapted from the novel Mad with Much Heart (1945) by British novelist and screenwriter Gerald Butler, the film is a look into the devastated soul of violent cop Jim Wilson (Robert Ryan), whose years of confrontation with criminals and shadowy existences have led him to emotional desolation. "Make up your mind to be a cop – not a gangster with a badge," the police chief comments on his subordinate's corrupt investigative practices, sending him on a "recuperative" trip to the countryside to assist in solving a brutal murder case. Twenty-four hours in a remote snowy area will change Jim forever. He doesn't find the peaceful idyll so typical of the noir countryside – it's as violence-ridden and corrupt as the city. However, a confrontation with his mirror image, the vengeful, aggressive father of a murdered girl (Ward Bond), and a self-sacrificing blind woman (Ida Lupino) finally brings him to a realization of his own weakness.
Jana Bébarová