Murder Is My Beat 🇺🇸 (Vražda je můj styl)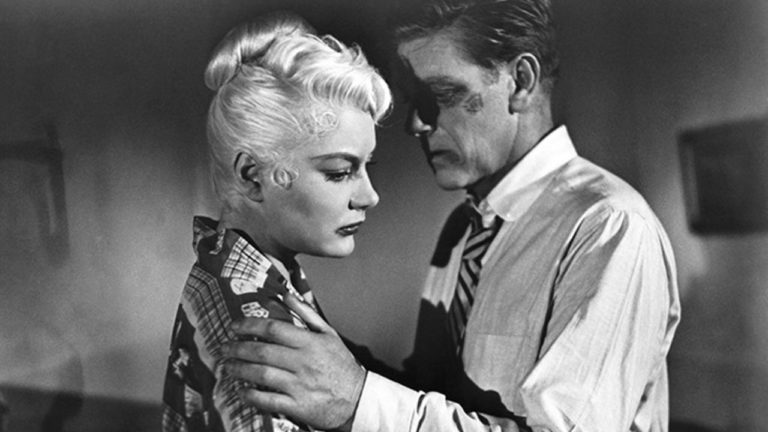 | | |
| --- | --- |
| Program section: | Retrospective: Edgar G. Ulmer |
| Directed by: | Edgar G. Ulmer |
| Year: | 1955 |
| Country: | USA |
| Length: | 77 min. |
| Cast: | Paul Langton, Barbara Payton, Selena Royle, Harry Harvey, Robert Shayne |
Screening:
18. 8. 2022 | 16:00 - VOYO Hall –– SOLD OUT
Ten years after Detour, Ulmer made Murder Is My Beat, which invokes the tradition of the hard-boiled school of fiction. The story begins in medias res: police officer Ray Patrick finds himself in a hotel room, where he has been left by mysterious barroom singer, and murder suspect, Eden Lane. Ray is put in charge of the murder case, but soon falls under the blonde beauty's spell, and decides to break a few rules to give her a chance to clear her name. The film has an engaging narrative, aided by Ray's voice-over and the extensive flashback that accompanies it. The whole convoluted case is presented as a quest, with the gradual piecing together of the various clues leading to the final resolution. The technical treatment is consistent with the B-movie production, and in some ways recalls the similarly imperfect (but always compelling) Detour. However, the film lacks the urgency and existential undercurrent of Ulmer's more famous noir. (Milan Hain)
Screening in English with Czech subtitles.
The film is screened in cooperation with the U.S. Embassy in Prague.