Mildred Pierce 🇺🇸 (Mildred Pierce)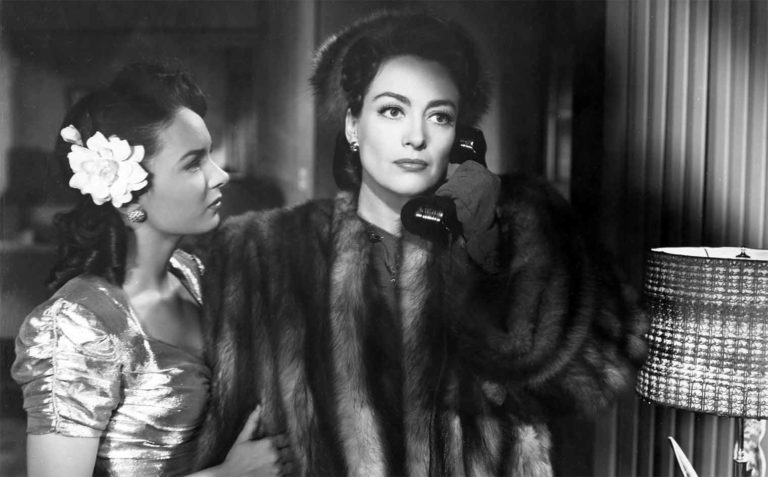 | | |
| --- | --- |
| Program section: | Best of the 1st Edition |
| Directed by: | Michael Curtiz |
| Year: | 1945 |
| Country: | USA |
| Length: | 111 min. |
| Cast: | Joan Crawford, Jack Carson, Zachary Scott, Eve Arden, Ann Blyth, Bruce Bennett |
Screening:
18. 8. 2022 | 13:15 - Robert Taylor Hall
18. 8. 2022 | 18:00 - VOYO Hall –– SOLD OUT
Mildred Pierce, based on James M. Cain's novel of the same name, is divided into two parts. The framing narrative, in which we twice witness the murder of Monte Beragon – once in the opening, the second time in the end – is pure noir dominated by nocturnal, expressively lit shots and a confusing narrative that puts the viewer on a false trail. The inserted flashback, which forms the dominant part of the film, is a classic melodrama in which we follow Mildred's efforts to work her way up from downtrodden housewife to owner of a successful restaurant chain, while simultaneously ingratiating herself with her spoiled daughter Veda. Michael Curtiz's film, however, goes beyond the personal and reflects on more far-reaching social issues: the transformation of women's status during the war, the disintegration of the nuclear family, the utopianism of the American dream, and the persistence of class differences. (Milan Hain)
Screening in English with Czech subtitles.
The film is screened in cooperation with the U.S. Embassy in Prague.