Kiss Me Deadly (Líbej mne až k smrti)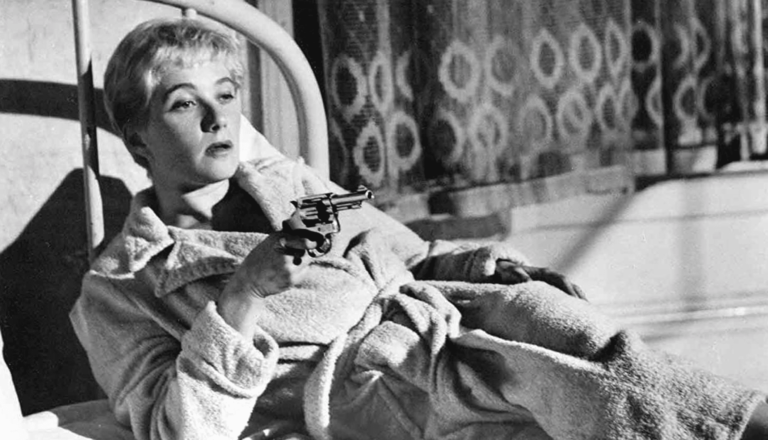 | | |
| --- | --- |
| Program section: | Best of the 1st Edition |
| Directed by: | Robert Aldrich |
| Year: | 1955 |
| Country: | USA |
| Length: | 106 min. |
| Cast: | Ralph Meeker, Albert Dekker, Paul Stewart, Juano Hernandez, Wesley Addy |
Screening:
20. 8. 2022 | 18:15 - Rita Hayworth Hall –– SOLD OUT
21. 8. 2022 | 10:00 - Rita Hayworth Hall
Robert Aldrich's adaptation of Mickey Spillane's popular novel is often referred to as a nuclear or apocalyptic noir. Both adjectives are apt, not only because of the subject matter, which was heavily influenced by the paranoia surrounding the Cold War, but also because of the characters and audiovisual style. The protagonist is no longer a Chandlerian modern knight with a strict set of moral principles, but an unscrupulous Mike Hammer who revels in violence, and whose practices are only justified because the people around him are perhaps even more amoral than he is. Aldrich and his collaborators omitted the obligatory voiceover and flashback structure, instead driving the narrative forward at an unstoppable pace. In terms of style, they work with non-traditional camera angles, off-center or in-depth compositions, night scenes, and unusual sounds, all of which reinforce the overall impression of unease, confusion, and hopelessness. (Milan Hain)
Screening in English with Czech subtitles.