Iveta (Iveta)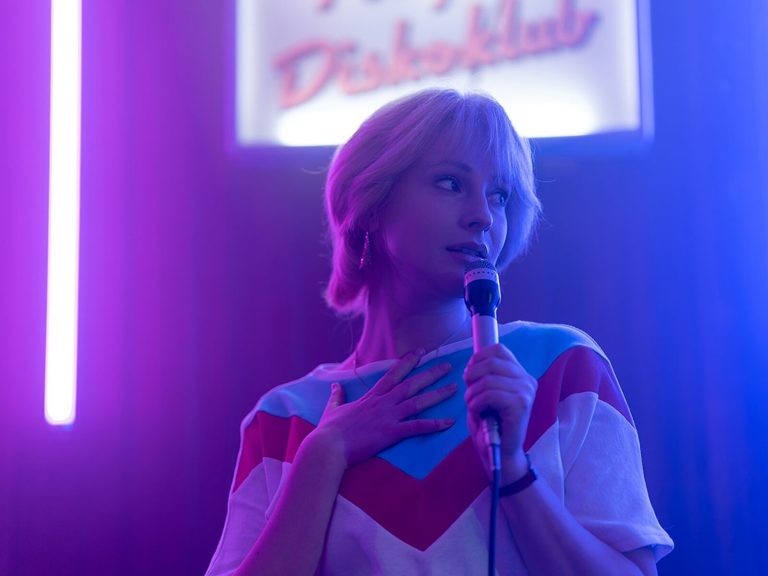 | | |
| --- | --- |
| Program section: | Special Screenings |
| Directed by: | Michal Samir |
| Year: | 2022 |
| Country: | Česká republika |
| Length: | 180 min. |
| Cast: | Anna Fialová, Vojtěch Vodochodský, Eliška Křenková, Igor Chmela, Alena Mihulová |
Screening:
20. 8. 2022 | 12:30 - VOYO Hall
Many of you are probably wondering what a TV miniseries, produced by VOYO, about the early career of a tragically deceased popular Czech singer has in common with film noir and why we are presenting it in our festival program. There are several reasons: first and foremost, the intense sense of fatefulness that drives forward the interwoven story of the main characters: the young Iveta Bartošová (1966–2014) and her singing and love partner Petr Sepeši (1960–1985). They are each other's femme fatale and homme fatal propelling each other to win and lose, fame and destruction. The distinctive visuals are also noirish, with Martin Douba's camerawork making a significant contribution. The three-part miniseries, directed by Michal Samir, who as a screenwriter worked closely with Iveta Bartošová's son, Artur Šteidl (*1996), gives a huge space for some of the greatest talents of the contemporary Czech acting scene, Anna Fialová and Vojtěch Vodochodský, to become visible. (Jana Bébarová)
Screening in Czech without subtitles.