He Ran All the Way 🇺🇸 (Běžel celou cestu)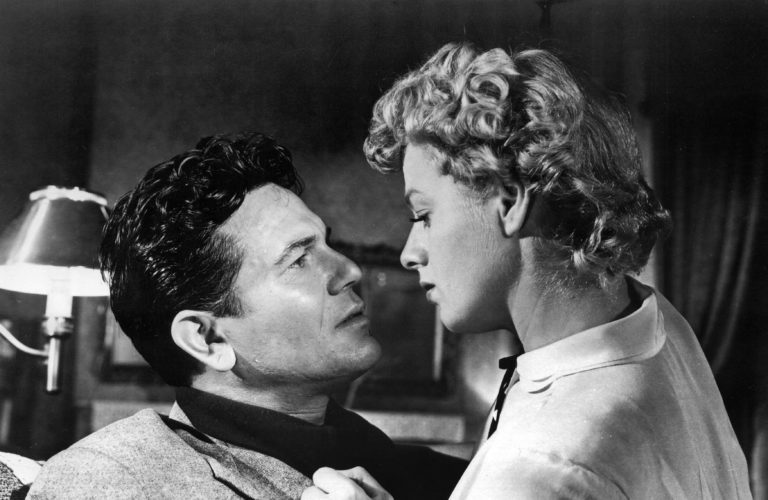 | | |
| --- | --- |
| Program section: | Blacklisted |
| Directed by: | John Berry |
| Year: | 1951 |
| Country: | USA |
| Length: | 77 min. |
| Cast: | John Garfield, Shelley Winters, Wallace Ford, Selena Royle, Gladys George |
Screening:
19. 8. 2022 | 10:00 - innogy Hall –– SOLD OUT
Nick Robey awakens from a terrifying nightmare that soon becomes reality: after a botched robbery that leaves his friend dead and a police officer shot, Nick flees the streets of Los Angeles, struggling to find a haven. On a hot summer's day, he tries to blend in with the crowd heading to the swimming pool, where he falls into the good graces of the shy Peggy. Under the guise of an escort, he uses her apartment as a refuge from the cops. He Ran All the Way stands with Rudolph Maté's The Dark Past (1948), alongside later noirs with themes of occupied households, whose members are held hostage by criminals/psychopaths, like Frank Sinatra in Suddenly! and Humphrey Bogart in The Desperate Hours (1955). Apart from the exposition involving a robbery and Nick's escape through the streets to a local swimming pool, the film takes place almost entirely in a cramped apartment. (Jana Bébarová)
Screening in English with Czech subtitles.
The film is screened in cooperation with the U.S. Embassy in Prague.