Express Train from Andalucía (El expreso de Andalucía)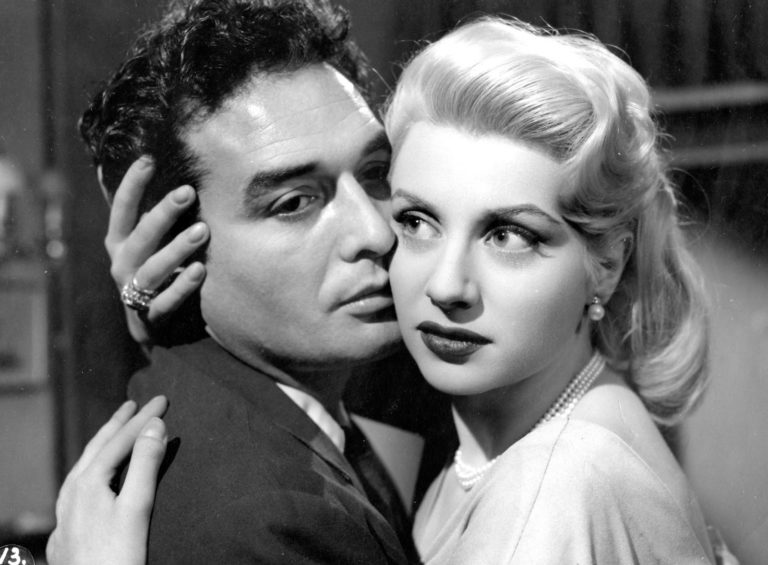 | | |
| --- | --- |
| Program section: | Spanish Noir |
| Directed by: | Francisco Rovira Beleta |
| Year: | 1956 |
| Country: | Itálie / Španělsko |
| Length: | 80 min. |
| Cast: | José Luis López Vázquez, José Calvo, Ángel Álvarez, Vicente Parra, Mara Berni |
Screening:
18. 8. 2022 | 15:00 - Rita Hayworth Hall –– SOLD OUT
21. 8. 2022 | 13:00 - U.S. Embassy Hall
A visually sophisticated Spanish-Italian heist film, Express Train from Andalucía deals with stolen jewels on an express train to Andalusia, which three men try to steal: former Pelote sports player Jorge Andrade, who cannot accept a life in poverty and dreams of fame, Miguel, a young student from a respectable family, and Rubio, an elderly street vendor. His sister Lola, a naive noir angel, is sincerely in love with the selfish Andrade, but he falls into the favour of the attractive dancer Silvia, the mistress of the antique dealer Salinas, to whom Andrade wants to sell the stolen jewellery. As it happens, even the most elaborate crime never goes exactly according to plan, so the robbers have to improvise. Following the scheme of a heist film, Express Train from Andalucía follows the planning of the crime, its execution and the fateful consequences. (Jana Bébarová)
Both screenings in Spanish with Czech and English subtitles.