Ditirambo (Ditirambo)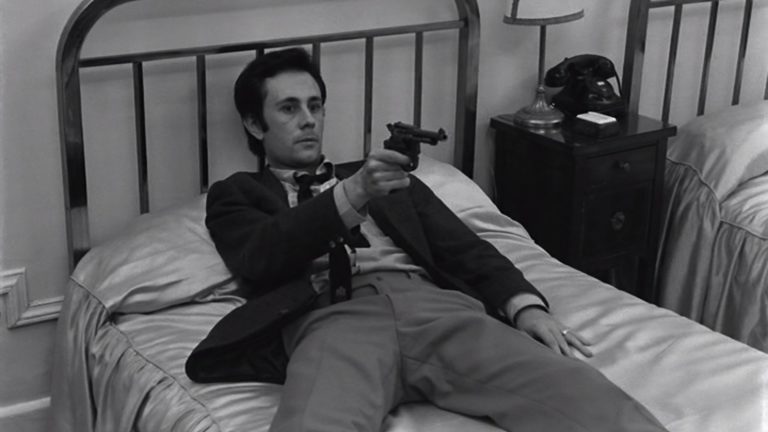 | | |
| --- | --- |
| Program section: | Spanish Noir |
| Directed by: | Gonzalo Suárez |
| Year: | 1969 |
| Country: | Španělsko |
| Length: | 90 min. |
| Cast: | Charo López, Gonzalo Suárez, José María Prada, Yelena Samarina, Luis Ciges |
Screening:
19. 8. 2022 | 09:45 - Rita Hayowrth Hall –– SOLD OUT
The feature debut of Spanish writer, screenwriter and director Gonzalo Suárez (*1934) is a typical example of the modernist form of film noir. At its forefront is the character of the principled journalist José Ditirambo, who is a bit of a caricature of the tough American detective. All we know about him are his habits and principles – he doesn't drink or smoke, but he never disdains caramel candy. Although he stares at couples in love with fascination, love says nothing to him, and he never smiles. The motionless poker face seems to be a legacy of Buster Keaton, whose slapstick is recalled by a few situations in the film. Otherwise, Ditirambo is a variation on the revenge movie, where the eponymous protagonist is hired by a disgraced widow to find her late husband's former lover and ruin her life. The suspenseful film, full of surprising twists and turns, is captivated by, among other things, a distinctive musical score with guitar strumming and sunny locations in and around Barcelona. (Jana Bébarová)
Screening in Spanish with Czech subtitles.