Detour (Objížďka)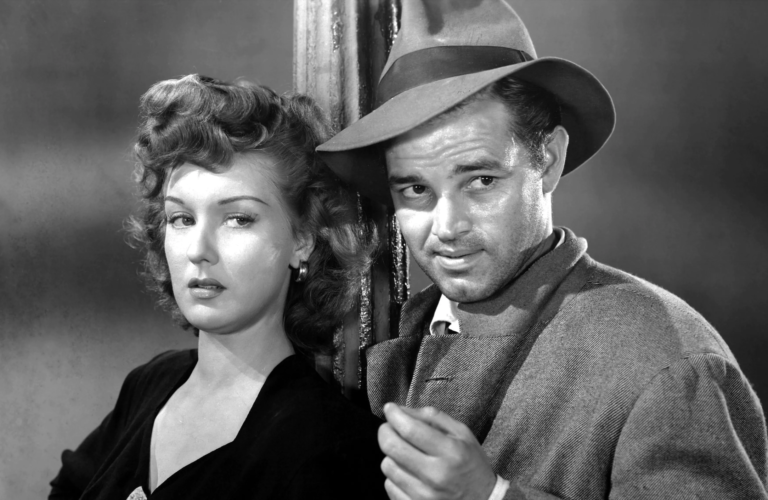 | | |
| --- | --- |
| Program section: | Retrospective: Edgar G. Ulmer |
| Directed by: | Edgar G. Ulmer |
| Year: | 1945 |
| Country: | USA |
| Length: | 69 min. |
| Cast: | Tom Neal, Ann Savage, Claudia Drake, Edmund MacDonald, Tim Ryan |
Screening:
16. 8. 2022 | 20:30 - Kokořín Castle Courtyard
21. 8. 2022 | 13:15 - VOYO Hall –– SOLD OUT
Ulmer's Detour now enjoys canonical status among film fans and historians alike. Since 1992, it has been awarded the status of a historically significant work by the US National Film Registry, it regularly appears at all sorts of festivals, has been the subject of numerous popular articles and scholarly studies, and is available in a deluxe Blu-ray edition from Criterion. It's hard to find a better argument against the claim that B-movie automatically means inferior artistic quality. Detour may have been made in modest conditions (though not as modest as Ulmer claimed, the film cost $120,000, four times the amount given by Ulmer), but it also uses elaborate techniques to tell an existential story that can be read in several ways – including as an allegory for Ulmer's exile fate, which took him from Europe (and Olomouc) to the Hollywood's "dream factory." (Milan Hain)
Both screenings in English with Czech subtitles.