Cutter's Way 🇺🇸 (Cutterova cesta)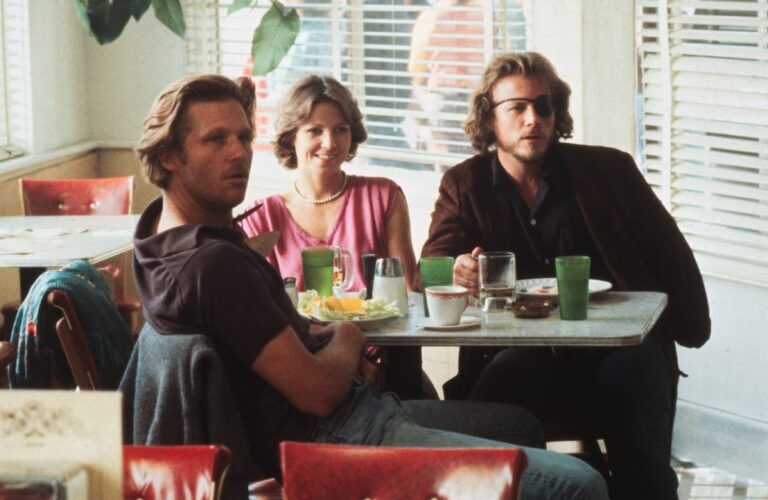 | | |
| --- | --- |
| Program section: | Czechs in Hollywood |
| Directed by: | Ivan Passer |
| Year: | 1981 |
| Country: | USA |
| Length: | 109 min. |
| Cast: | Jeff Bridges, John Heard, Lisa Eichhorn, Ann Dusenberry, Stephen Elliott |
Screening:
24. 8. 2023 | 13:30 - Central Bohemia Region Hall – SOLD OUT
25. 8. 2023 | 12:45 - U.S. Embassy Hall
While the classic phase of American film noir reflected the dark atmosphere of World War II, the neo-noir phase beginning in the 1970s was, among other things, permeated by the disillusionment of the Vietnam conflict. Essential examples are Scorsese's Taxi Driver (1976) and Cutter's Way, directed by Czechoslovak exile Ivan Passer. Based on the book Cutter and Bone by Newton Thornburg, the film tells the story of war veteran Alex Cutter – a bitter invalid who drowns his mental and physical crippling in alcohol and cures his mental anguish by aggression towards those around him. The lightning rod for Cutter's exacerbated emotions is his disillusioned and quietly suffering wife Maureen, who is, among other things – as the film suggests – crushed by her love for Cutter's best friend, the bohemian heartbreaker Richard Bone. The opening murder, of which Bone is suspected, is the pretext for a brilliant character study that gives the audience no clear answers.
Jana Bébarová
The film is screened in cooperation with the U.S. Embassy in Prague.