Cape Fear 🇺🇸 (Mys hrůzy)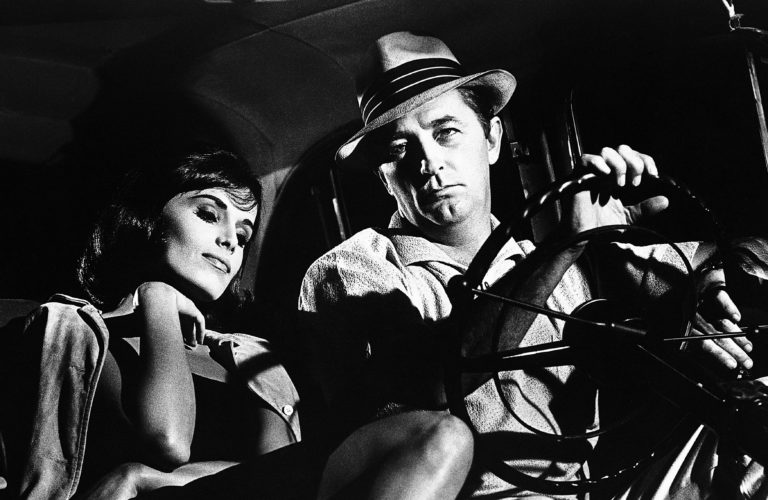 | | |
| --- | --- |
| Program section: | Special Screenings |
| Directed by: | J. Lee Thompson |
| Year: | 1962 |
| Country: | USA |
| Length: | 106 min. |
| Cast: | Gregory Peck, Robert Mitchum, Polly Bergen, Lori Martin, Martin Balsam |
Screening:
20. 8. 2022 | 18:00 - U.S. Embassy Hall
Hollywood legends Robert Mitchum and Gregory Peck met on screen only twice, in two different versions of Cape Fear. In the original 1962 film, Peck (as in the legendary To Kill a Mockingbird from the same year) plays a lawyer from the American South, who is terrorized by a released convict portrayed unmistakably by Mitchum. The film makes great use of the two actors' star identities as quintessential representatives of the good guy (Peck) and the villain (Mitchum), though a closer look may reveal some cracks in their characters' construction. Director J. Lee Thompson made no secret of the influence of Alfred Hitchcock, and the involvement of composer Bernard Herrmann reinforces this connection. Martin Scorsese's 1991 remake is an homage to both the film's original version (including cameo roles for Peck and Mitchum), and the cinematic legacy of the Master of Suspense. (Milan Hain)
Screening in English with Czech subtitles.
The film is screened in cooperation with the U.S. Embassy in Prague.