Big Case (Velký případ)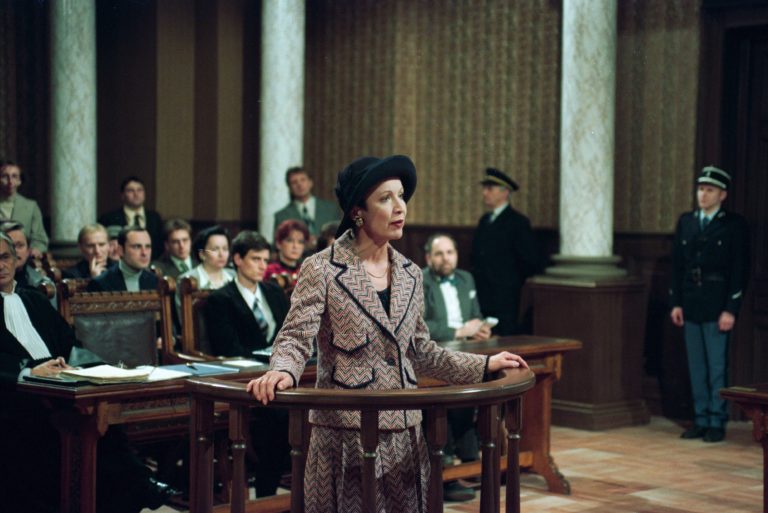 | | |
| --- | --- |
| Program section: | Special Screenings |
| Directed by: | Zdeněk Zelenka |
| Year: | 1999 |
| Country: | Česká republika |
| Length: | 99 min. |
| Cast: | Hana Maciuchová, Jiří Bartoška, Josef Somr, Tereza Brodská, Ondřej Vetchý |
Screening:
18. 8. 2022 | 18:15 - Rita Hayworth Hall –– SOLD OUT
Screenwriter Jiří Hubač, based on the novel Les bonnes causes (Good Reasons) by the French writer Jean Laborde (co-writer of the screenplays for Fear Over the City with J. P. Belmondo and Question of Love with Annie Girardot), has adapted a gripping courtroom drama with detective elements into a television production. The murder of a government advisor is blamed on his nurse (Tereza Brodská), who is caught with an injection in her hand by the dead man's wife (Hana Maciuchová). In court, a young and passionate lawyer (Ondřej Vetchý) clashes with a starry-eyed, cynical lawyer (Jiří Bartoska), who is not concerned with guilt or innocence, but with winning. The cast is rounded out by Josef Somr as the investigating judge. In 1962, a French-Italian film of the same name was made based on the book and directed by Christian-Jaque with female stars Marina Vlady and Virna Lisa and comedian Bourvil. (Veronika Zýková)
Screening in Czech without subtitles.