Awakening (Probuzení )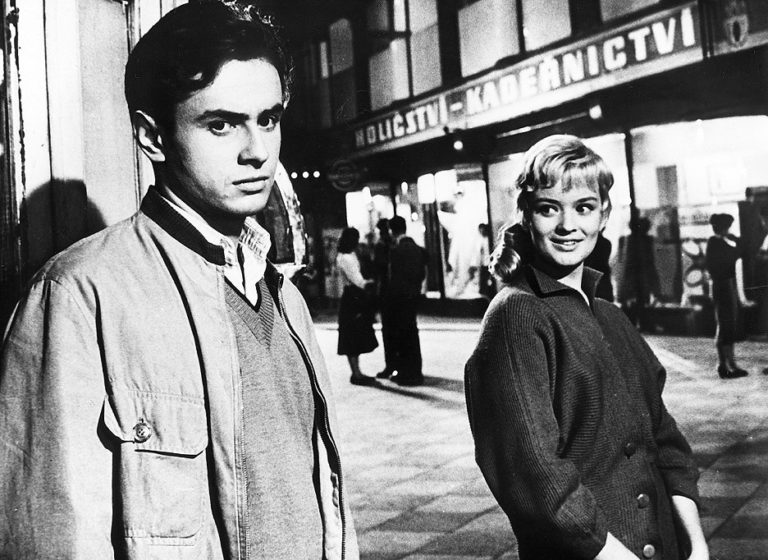 | | |
| --- | --- |
| Program section: | Czechoslovak Noir |
| Directed by: | Jiří Krejčík |
| Year: | 1959 |
| Country: | Československo |
| Length: | 95 min. |
| Cast: | Jana Brejchová, Jan Šmíd, Petr Kostka, Jiří Kodet, Jiří Štíbr, Ladislav Pešek |
Screening:
17. 8. 2022 | 12:30 - innogy Hall –– SOLD OUT
19. 8. 2022 | 12:45 - Rita Hayworth Hall
Jiří Krejčík, one of the fundamental Czechoslovak directorial personalities, was introduced at the NFF with his psychological dramas Conscience (1948) and Midnight Mass (1962). In Awakening, he introduces us to the environment of rebellious youth. Jitka, an untutored hairdresser, returns to the old gang that landed her in juvie. Tonek, the waiter's apprentice, takes a liking to Jitka, tries to impress her, and so he increasingly joins the gang that Jitka is with almost all the time. They sit at "teas", enjoy rock and roll and swing, hang out, and steal. It doesn't take long for the police to take an interest. One of the strengths of the film, which lacks moralising, is its depiction of the centre of Prague, including its famous passages, but also the periphery, including the dumps. The music, which adds to the atmosphere, is composed by the phenomenal Zdeněk Liška. (Veronika Zýková)
Screening on Aug 17 in Czech without subtitles.
Screening on Aug 19 in Czech with Czech subtitles for hearing impaired.