A Dead Man Among the Living (Mrtvý mezi živými)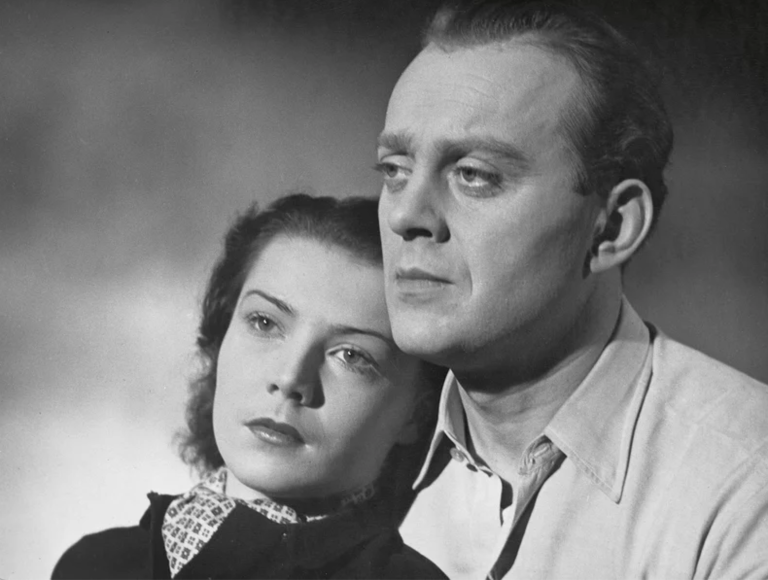 | | |
| --- | --- |
| Program section: | Czechoslovak Noir |
| Directed by: | Bořivoj Zeman |
| Year: | 1946 |
| Country: | Československo |
| Length: | 84 min. |
| Cast: | Karel Höger, Zdenka Procházková, Lída Matoušková, Eduard Dubský, Václav Irmanov |
Screening:
18. 8. 2022 | 21:00 - Kašpar Sternberg Courtyard
21. 8. 2022 | 11:15 - VOYO Hall
The director Bořivoj Zeman, who became famous for films such as The Proud Princess (1952) and Angel in the Mountains (1955), had already attracted attention with his feature debut, the psychological drama with detective elements, A Dead Man Among the Living, which he wrote together with Elmar Klos, based on the novel Two Living and One Dead (1931, Czech: 1934), by Norwegian writer Sigurd Christiansen. The protagonist of the film is Jiří Valta, a postal assistant, whose hitherto calm and happy life is changed in a few moments by a robbery at the post office where he works. How thin is the line between cowardice and heroism? What is the value of human life? What are the consequences of our actions? Who decides what is right and wrong?  Karel Höger shines as Valta, an unrelenting, incisive commentator on hypocrisy, as he breaks out of the lovers' box in his first post-war role. (Veronika Zýková)
Screening on Aug 18 in Czech with English subtitles.
Screening on Aug 21 in Czech with Czech subtitles for hearing impaired.