12 Angry Men 🇺🇸 (Dvanáct rozhněvaných mužů)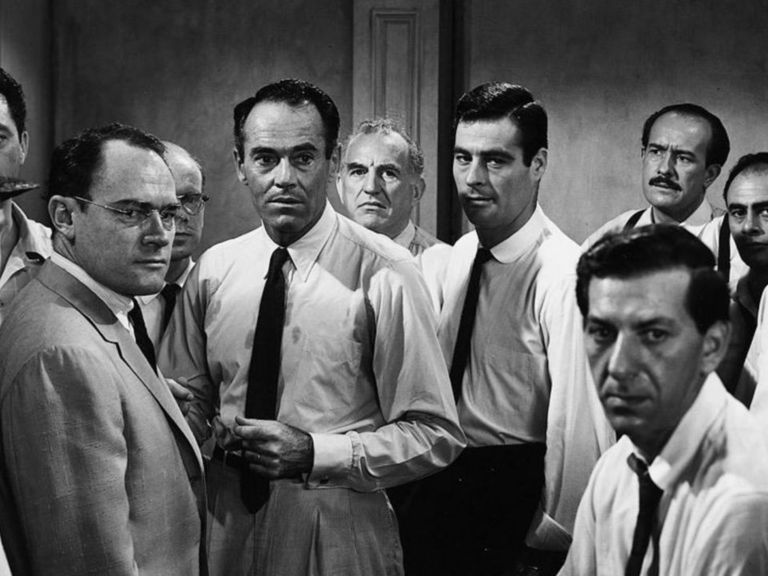 | | |
| --- | --- |
| Program section: | Czechs in Hollywood |
| Directed by: | Sidney Lumet |
| Year: | 1957 |
| Country: | USA |
| Length: | 96 min. |
| Cast: | Henry Fonda, Lee J. Cobb, Ed Begley, E.G. Marshal, George Voskovec |
Screening:
27. 8. 2023 | 11:45 - Central Bohemia Region Hall
The screenwriter Reginald Rose originally wrote 12 Angry Men as a television play, which was broadcast by CBS in September 1954 as part of the Studio One anthology. A year later, the conversational courtroom drama made its way to the theatre, and two years after that, the film version was released. In addition to his role as screenwriter, Rose also served as producer, along with the film's star Henry Fonda. The latter approached the first-time director Sidney Lumet, a newcomer to the emerging generation of American filmmakers who had gained their experience in the television industry. Already praised by critics at home and abroad in its day, the film depicts the emotionally tense deliberations of twelve nameless jurors (George Voskovec as No. 11) who are asked to decide the (not)guilty verdict of a young Puerto Rican man from the slums, accused of killing his abusive father. Can the jury, divided in opinion, unanimously agree on the verdict?
Jana Bébarová
The film is screened in cooperation with the U.S. Embassy in Prague.
Screening in Czech with English subtitles.