Bollywood Noir
2021/6/08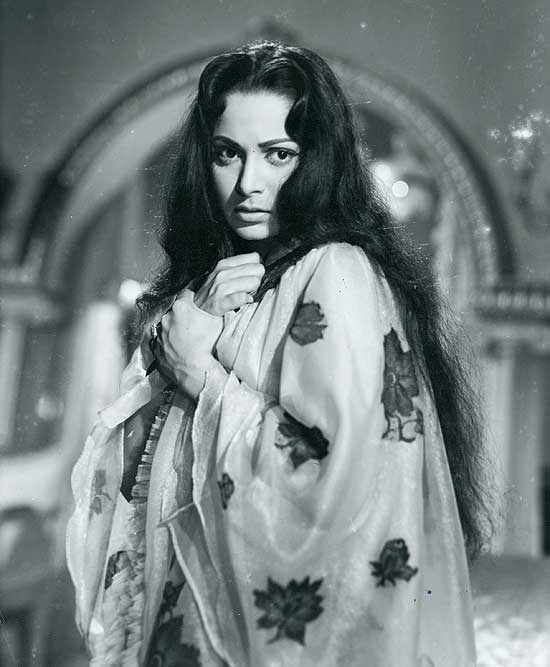 Visitors to the 9th Noir Film Festival can look forward to probably the most exotic excursion yet, as we will look to India after Japan, Mexico and a number of European countries.
The 9th Noir Film Festival will take its visitors on the most exotic excursion so far. After Japan, Mexico and several European countries, we will take a trip to India. One would not make the connection between the Indian cinema – deeply intertwined with music and dance – and the film noir poetics. In fact, classical-era Bollywood films number a wide variety of genres, and those from the 50s and 60s, which made it to our selection, display obvious signs of criminal, gothic or horror elements. At the same time, popular Indian cinema has never been as subversive as the American film noir. As Corey Creekmur aptly pointed out, the majority of films, in the end, reestablishes the social order with designated heterosexual romantic couple.
The strongest connection with the Western concept of film noir is probably present in the oldest film of this section, Guru Dutt's directorial debut Baazi (1951), heavily influenced by The Asphalt Jungle (1950), screened at the first Noir Film Festival in 2013). The story of gambler Madan (Dev Anand), who gets involved with the criminal underground, is set in casinos, clubs and shanty parts of towns whose gloominess is ever so highlighted by the expressive lighting and omnipresent cigarette smoke. C.I.D. (1956), directed by Raj Khosla, is another film from Guru Dutt's production. Dev Anand stars as a police inspector who becomes the prime suspect in a murder case of a big shot newspaper publisher. The last two films in our selection are closely related to the Gothic Cinema and filled with supernatural elements: Madhumati (1958) features reincarnation, whereas Kohraa (1964) shows a restless spirit from the beyond. The latter is also noteworthy as a piece loosely adapted from Daphne du Maurier's novel Rebecca (1938), which was previously successfully adapted in 1940 by Alfred Hitchcock (screened at the 7th Noir Film Festival in 2019, available on Blu-ray as part of the Festival Edition).
So, away with prejudice! Come and see for yourselves the dynamic duo of dance and noir!